Peter Maltezos
wrote on Mon, 03/06/2013 - 08:04
Main text from Walking Melbourne
The National Trust guide to the historic and architectural landmarks of central Melbourne
Former Buckley & Nunn (now David Jones)
294-312 Bourke Street
The emporium dates from 1911-12 and was designed by the firm of Bates Smart McCutcheon, this is a rare example of the Edwardian Baroque in Melbourne, with many intact 'Adam' style plaster ceilings gracing the interior.  Jazz Moderne details can also be found in the lifts, with inlaid timber, black glass, marble and chrome detailing.
The old postcard from the 1940s.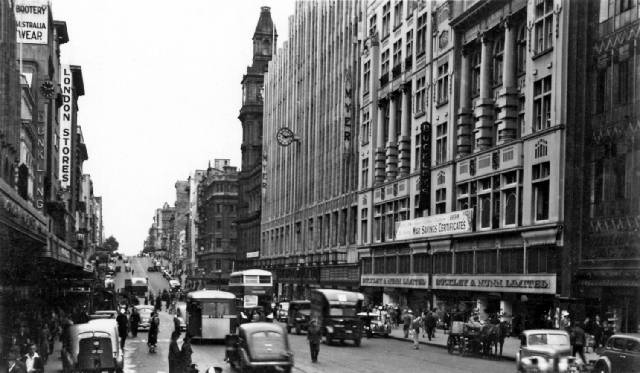 Below, three of my own photographs.