Peter Maltezos
wrote on Fri, 10/05/2013 - 08:54
From Walking Melbourne
The National Trust Guide to The Historic and Architectural Landmarks of Central Melbourne.
Former Brunton Chambers (later Altson's Corner)
298 – 304 Collins Street, north-east corner of Collins and Elizabeth Streets
Designed by Nahum Barnet and built in two stages in 1904 and 1908, this lively Edwardian design, with its corner turret, features Art Nouveau ornamentation – the flowing tendrils under the balconies, and the balcony railings themselves. The turret, corner bay windows, and cornice were all removed in the 1950s, and reinstated as part of conversion to apartments in 2000 under the guidance of conservation architect Nigel Lewis.
A couple of old turn of last century shots below, and two recent shots of mine after that.
Stage 1.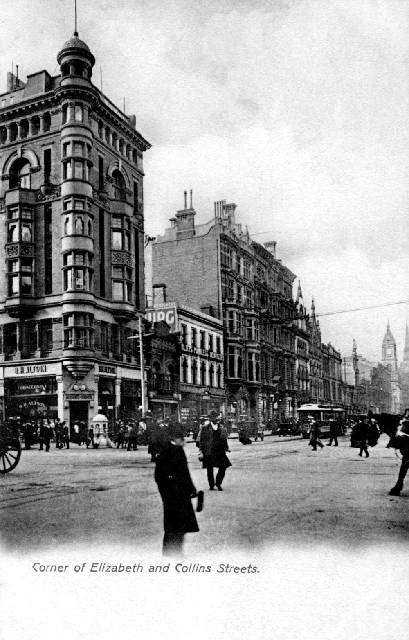 Stage 2 with extension along Collins Street.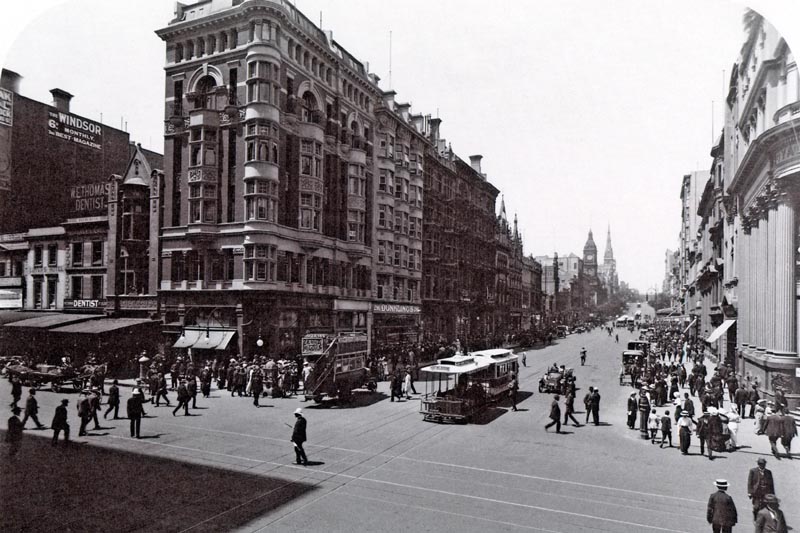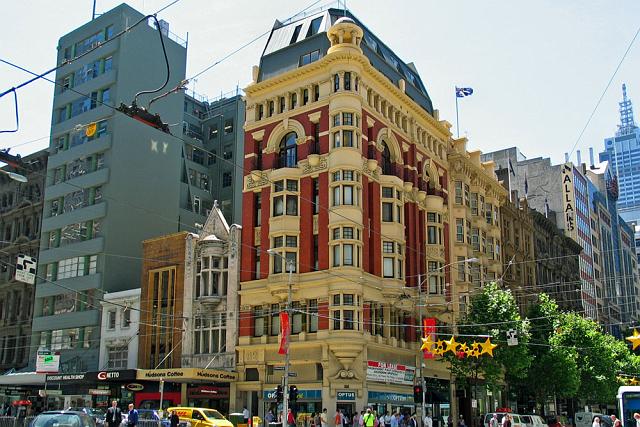 From Elizabeth Street