Peter Maltezos
wrote on Fri, 11/10/2013 - 17:20
Text from Walking Melbourne
The National Trust guide to the historic and architectural landmarks of central Melbourne
Flinders Street Station
South-west corner of Flinders and Swanston Streets
This huge eclectic Edwardian structure, with its domed entrance, clock tower and strident red brick façade is one of the best loved landmarks of Melbourne, and 'under the clocks' on the corner is a traditional meeting place. The hub of Melbourne's suburban train system since the first railway opened in 1854, it lacked a suitably grand building for years. Plans for a station in 1880 were shelved, and the present building, by JW Fawcett and HPC Ashworth, won a design competition in 1899, and was completed in 1910. Attesting to its iconic status, the building has generated numerous urban legends, the most interesting being that the design as sent from England, and was actually intended for Bombay, but got mixed up in the post!
Below are images of this Edwardian Baroque masterpiece throughout its history.
The original Flinders Street Station.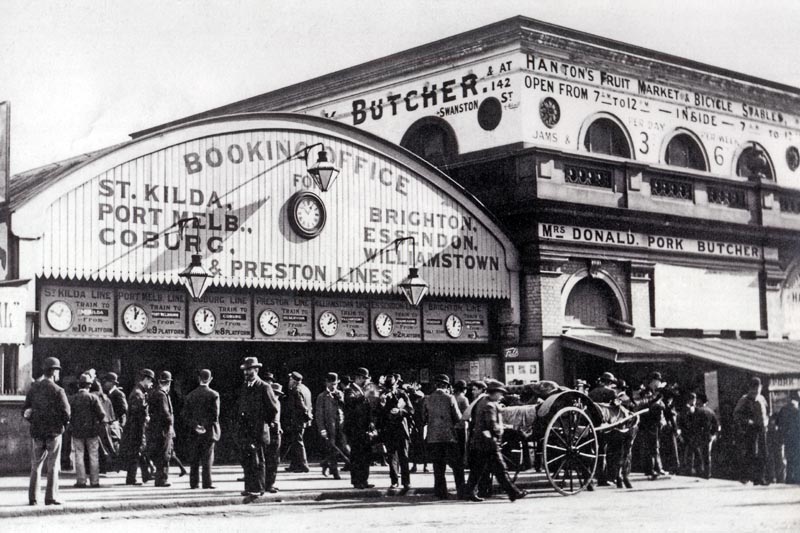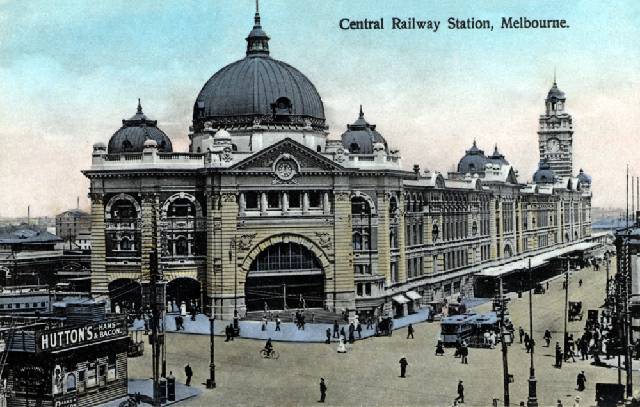 Above and below, the current Flinders Street Station built between 1905-10.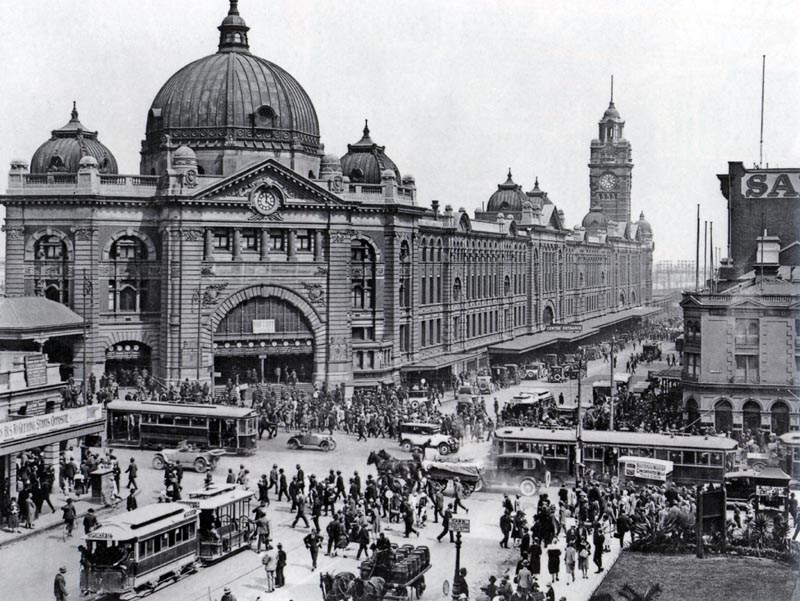 Photograph taken in 1946 on a rainy day.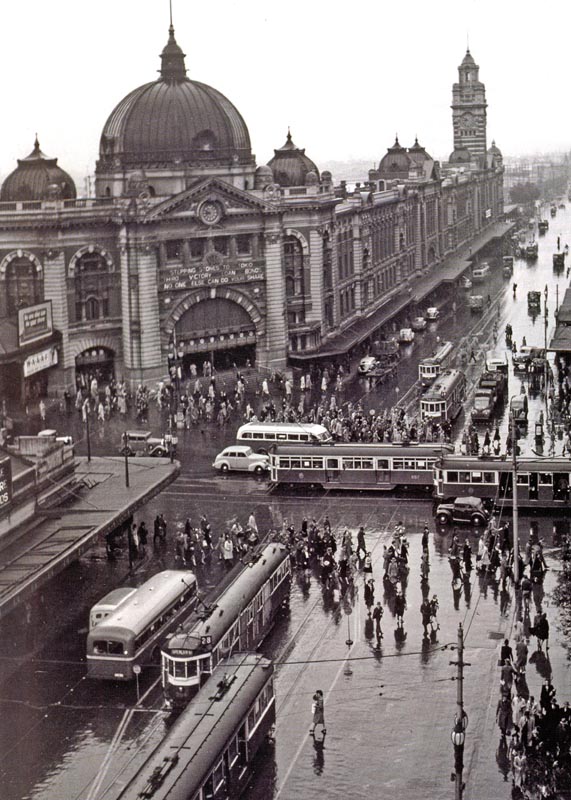 The Ballroom.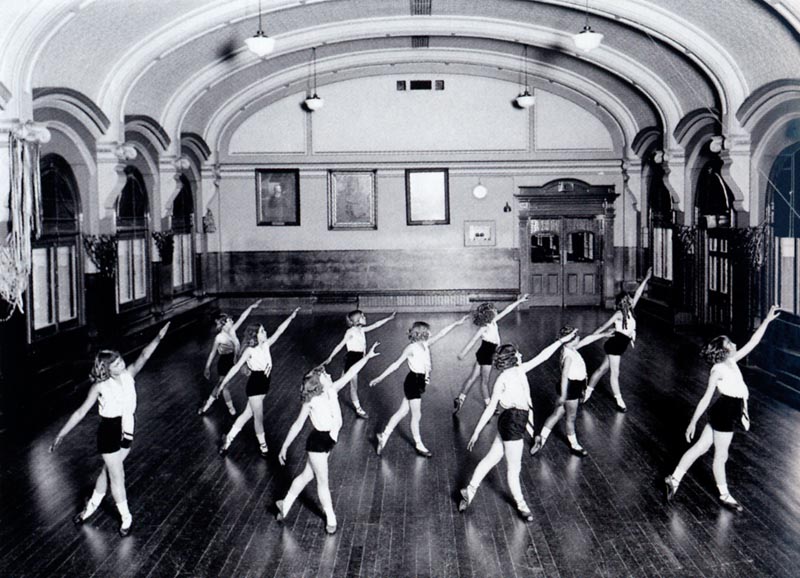 Flinders Street station decorated for the Victorian Railways Centenary and royal visit.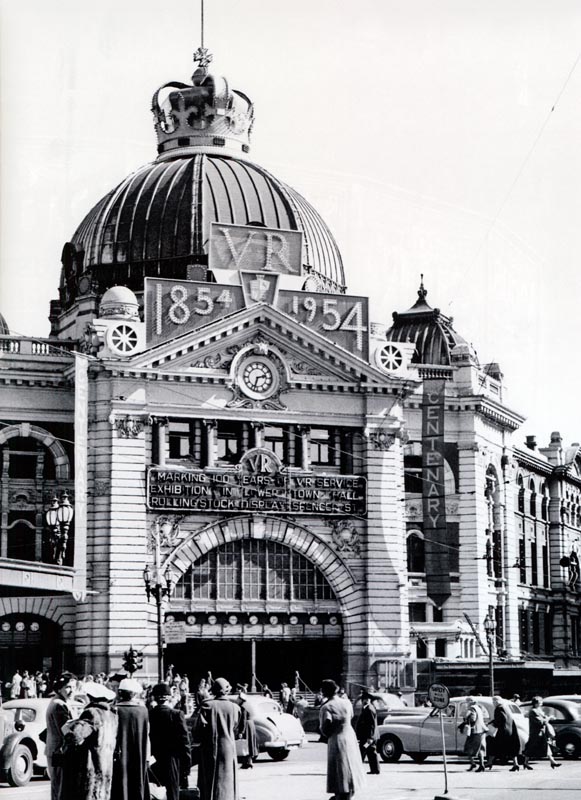 Recent postcard showing that the triangular pediments on top of the Flinders Street entrances have been removed.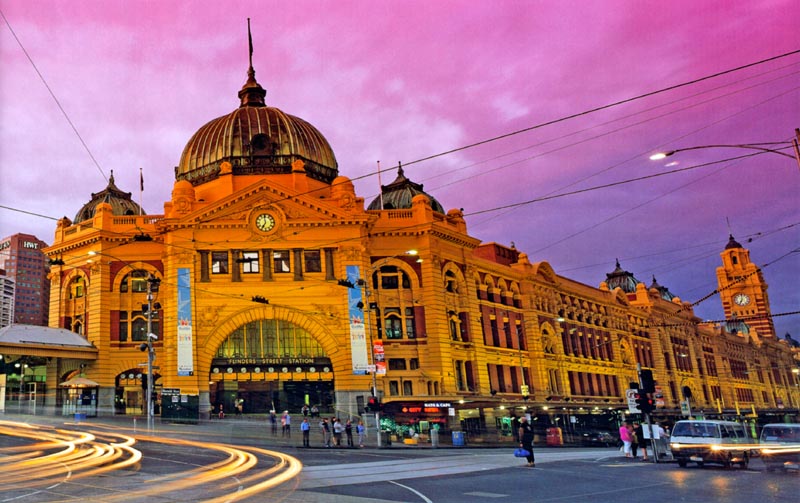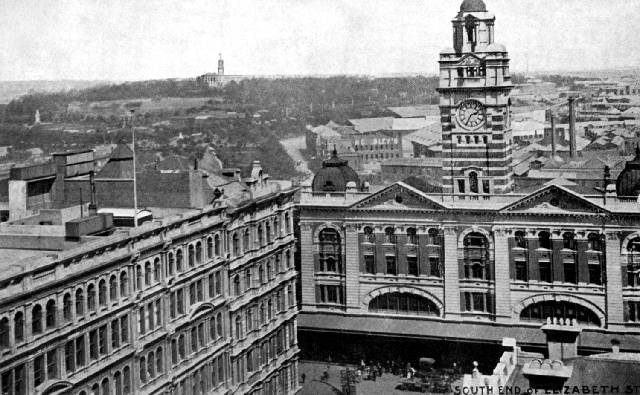 Above, an Edwardian postcard showing the Elizabeth Street entrance to Flinders Street station with pediments.
Below a recent photograph I've taken of Flinders Street Station from Elizabeth Street, clearly showing the missing triangular pediments on both sides of the clock tower.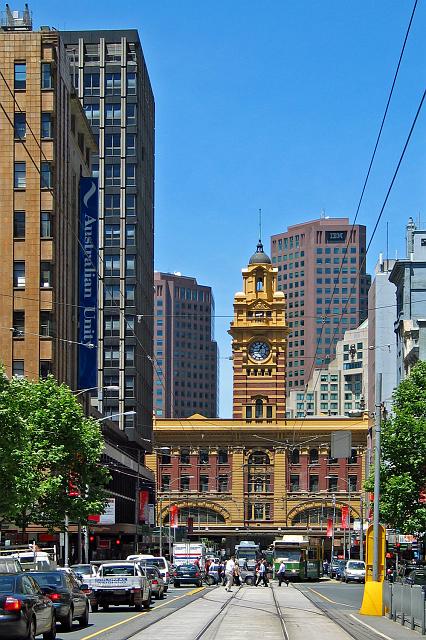 Three more of my own.
West end of station, Flinders Street.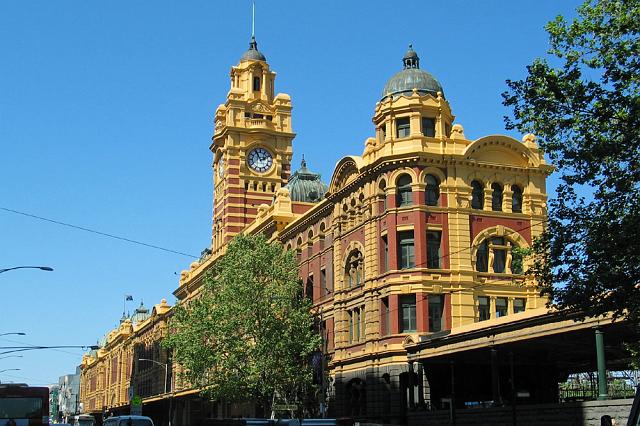 The clock tower, above and below.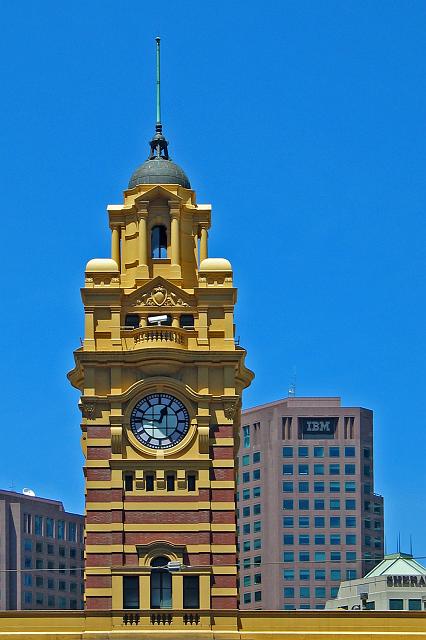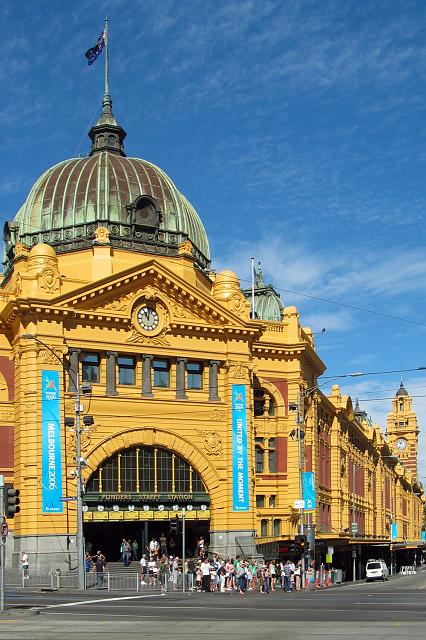 Two more old postcards.