Peter Maltezos
wrote on Wed, 29/05/2013 - 07:46
Text from Walking Melbourne
The National Trust guide to the historic and architectural landmarks of central Melbourne
Eastern Hill Fire Station
Corner Gisborne Street & Victoria Parade
In much of the 19th Century, building owners had to rely on often competing and inefficient private fire brigades. The government finally formed the Metropolitan Fire Brigade in 1891, who held a competition for the design of their headquarters. The building, completed in 1892, was designed by Smith & Johnson in association with Lloyd Tayler & Fitts, and is a fine example of the new Queen Anne style. The Tall tower once commanded panoramic views over Melbourne, allowing fires to be spotted.
Three Edwardian postcards of The Eastern Hill Fire Station.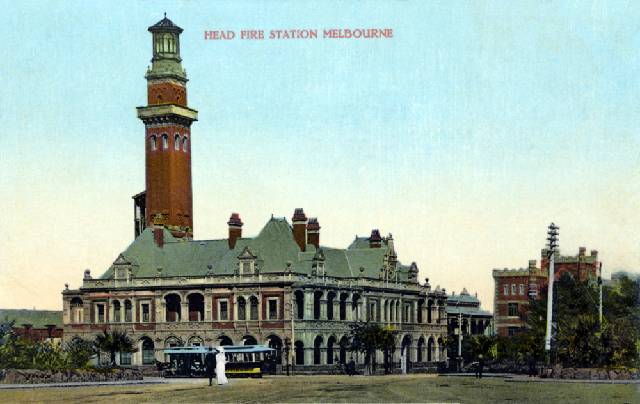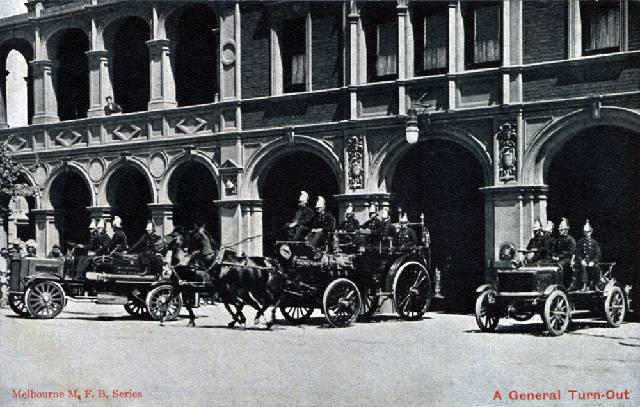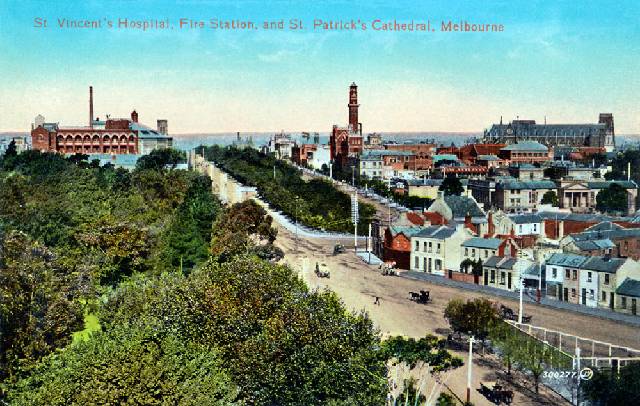 Recent photographs I've taken of The Eastern Hill Fire Station (Melbourne Fire Museum).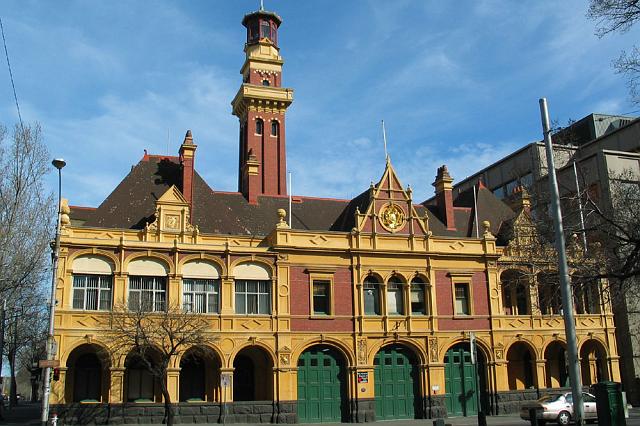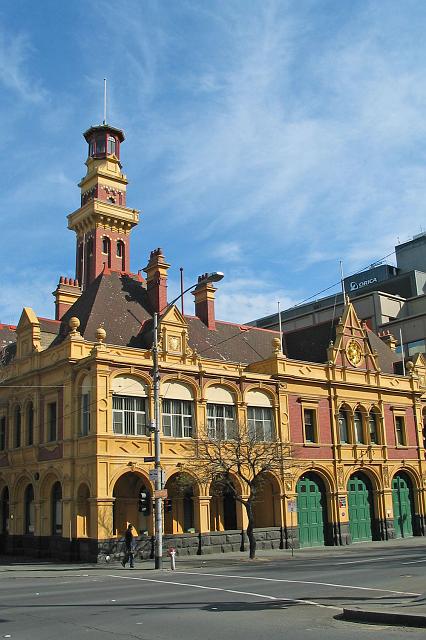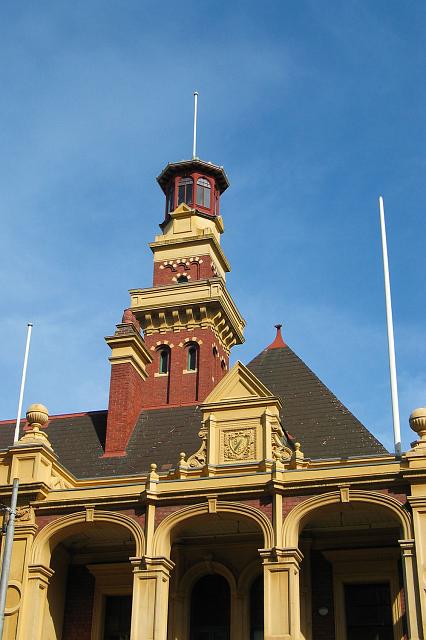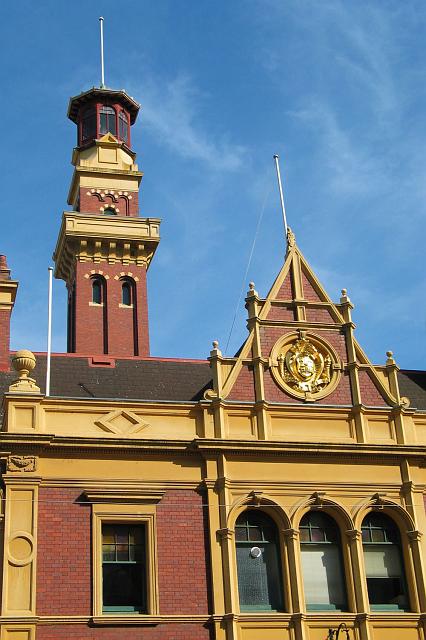 Tower with city in the background.