Peter Maltezos
wrote on Wed, 17/07/2013 - 07:58
Text from Melbourne Architecture
Crown Casino
Queensbridge Street at the Yarra River, Melbourne
1993-97 Bates Smart; Daryl Jackson Pty Ltd; Perrott Lyon Mathieson, architects in association
One of the largest and most expensive postwar building projects ever to be constructed in Melbourne, Crown Casino, by its very size, demands comment and even a visit. Designed by a consortium of local architects, the choice of architectural imagery is externally understated (and largely picturesque) urbanity, rather than the burlesque hype and glamour of Las Vegas.
The website:
Below, four postcards of Crown.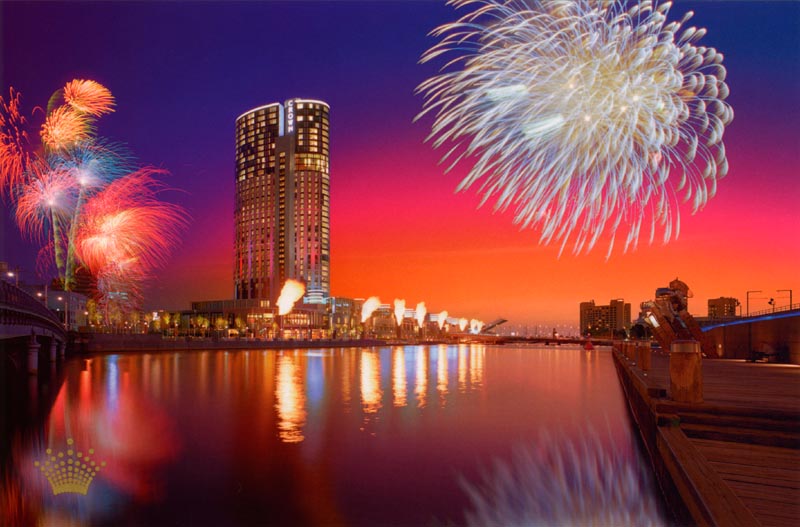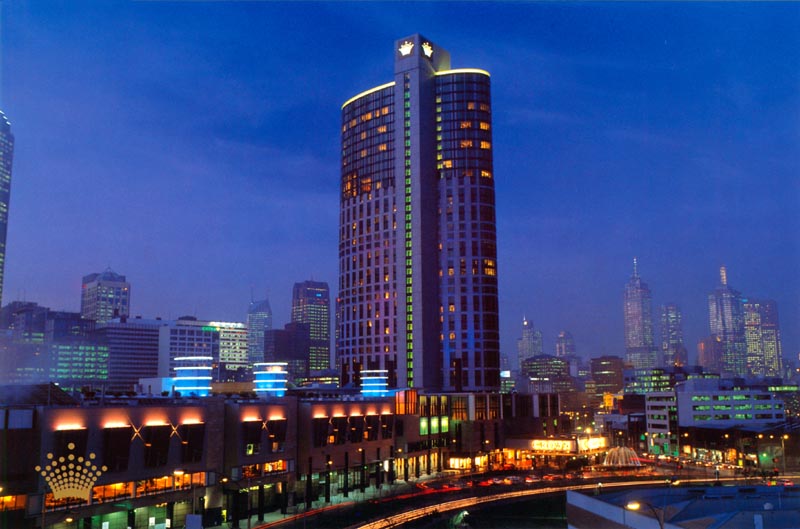 Sculpture on the Yarra Promenade in front of the casino complex and below, a very popular Crown fountain.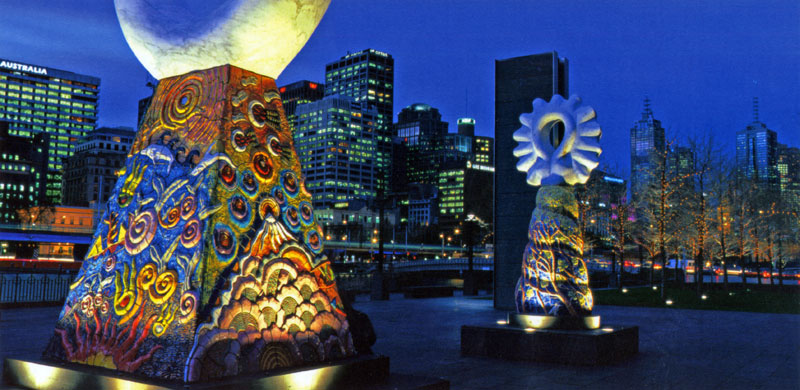 Below, three of my own shots of Crown.