Peter Maltezos
wrote on Wed, 19/02/2014 - 17:38
Corporation Markets, Fish Markets and Cool Stores
Southern block bordered by King, Flinders and Spencer Streets.
Built in 1890 and demolished in 1959
Architect: R. G. Gordon
Style: Victorian – Italian Gothic/Romanesque
These extravagant buildings were built by the Melbourne City Council and described at the time of their completion as one of the finest set of market buildings in the world.  The buildings covered 2.3 hectares near Spencer Street and hid part of the railway viaduct.
The building facing Flinders street featured a huge clock tower that complemented Flinders Street Station. The clock in the tower was never completed probably because the final building went 22% over budget at £220,000.
In 1959 the market buildings were demolished to make way for the Flinders Street Overpass which spanned King Street, that was ironically demolished as well in the 2000s.
The incomplete clock tower was demolished first in the early 1950s and the wrought-iron gates are now at the entrance to Fawkner Cemetery.
Batman Park and more recently North Bank Palace Apartments were built on the former markets site.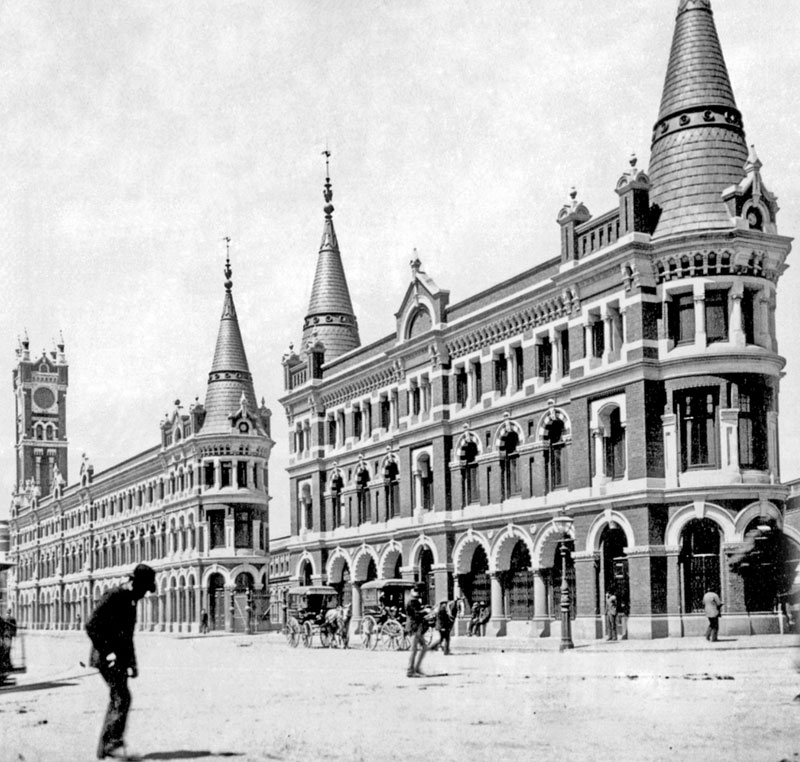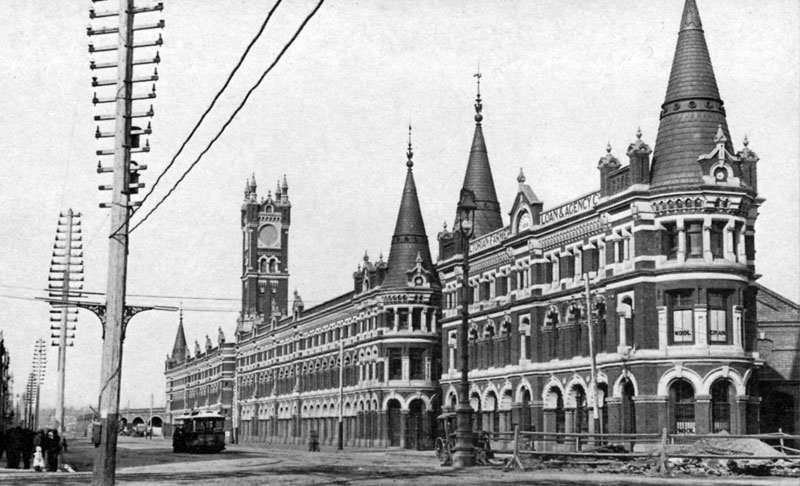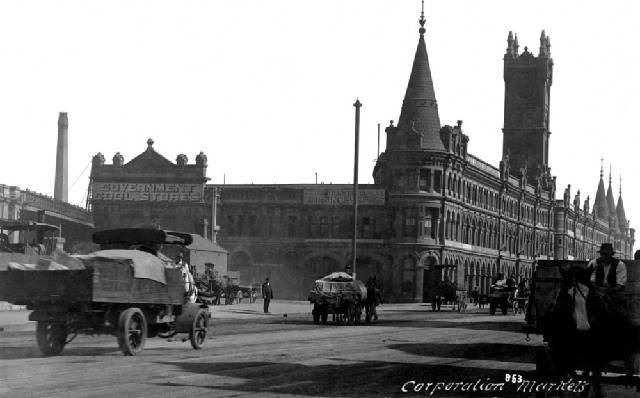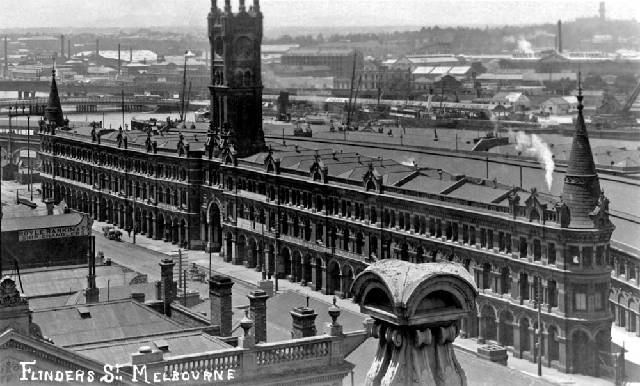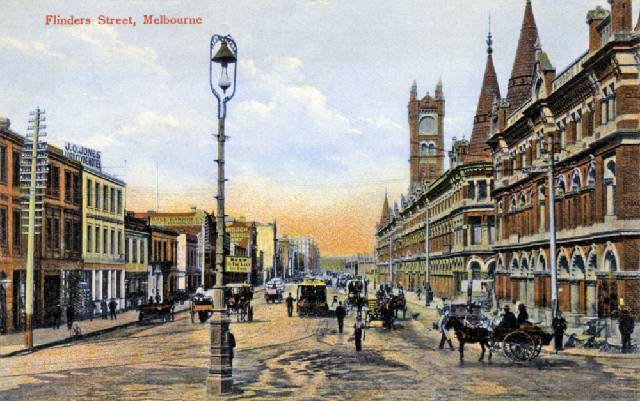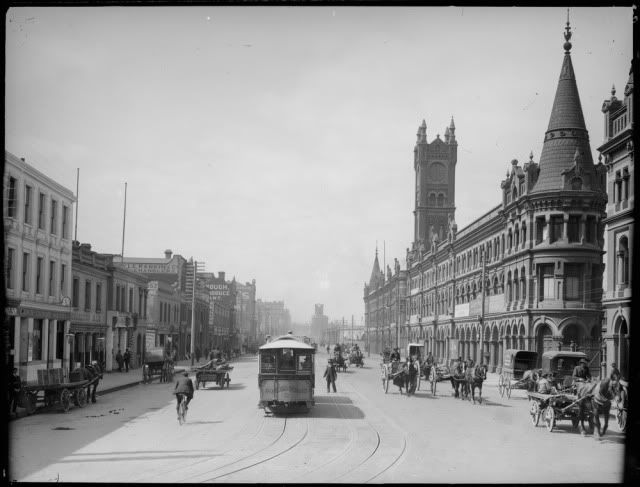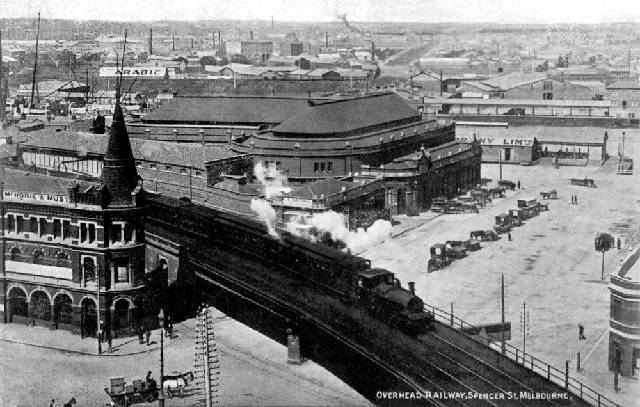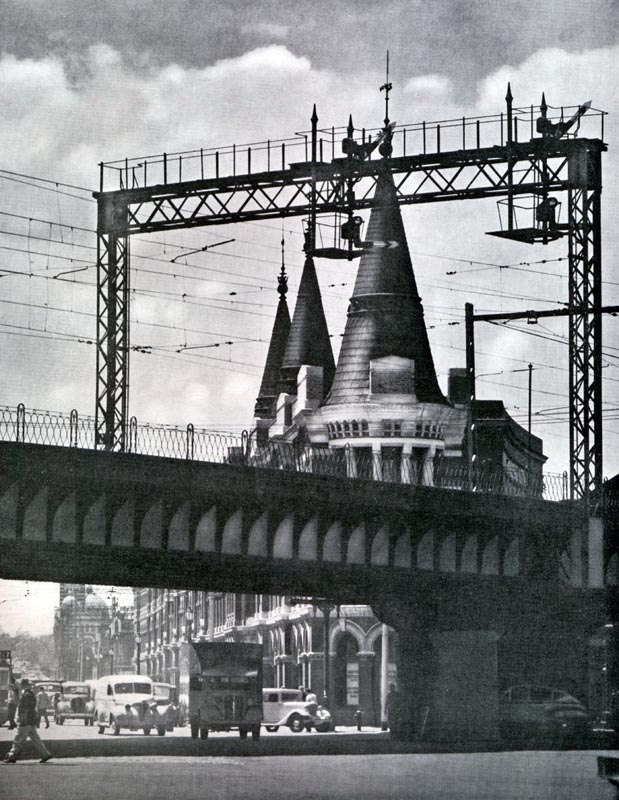 As it looked from The Yarra River, with construction on Spencer Street Bridge having just started.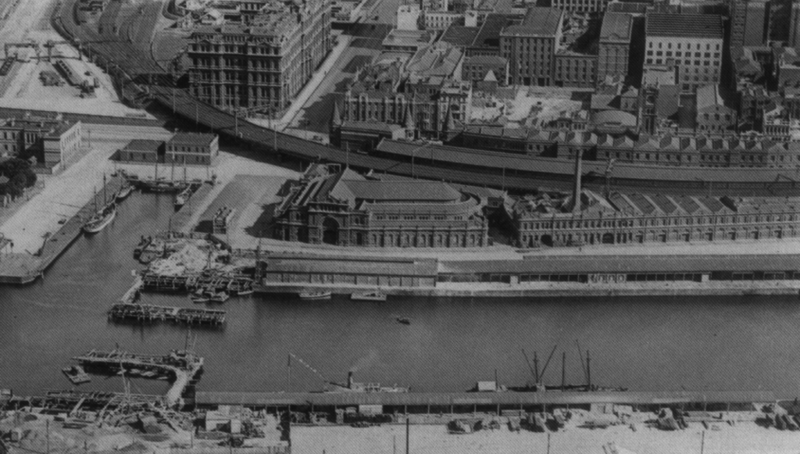 What is there now: