Peter Maltezos
wrote on Sat, 20/04/2013 - 09:47
From Walking Melbourne
The National Trust Guide to The Historic and Architectural Landmarks of Central Melbourne.
Commercial Travellers Association Hotel (now Rendezvous Hotel)
318-332 Flinders Street
The prolific H W & F B Tompkins won the competition for this building, which was completed in 1913. It was built to accommodate the once ubiquitous traveling salesman, conveniently near the railway station, and incorporated numerous grand spaces and facilities, such as the impressive domed entry hall, and large columned billiard and dining rooms (sadly now subdivided into hotel rooms). The façade, clad in striking white glazed bricks, is a successful combination of the Commercial Palazzo with the exaggerated details of the Edwardian Baroque. The hotel was built up to the 132 ft height limit in anticipation of its coming into force in 1916, but the left half of the building (built as offices) only rose to the 5th level – the upper half was built (completing the original design) in 1997 as part of extensive refurbishment required after 20 years of abandonment.
In the old photograph below, taken shortly after it was built in 1913 we see the Commercial Travellers Association Hotel second from left.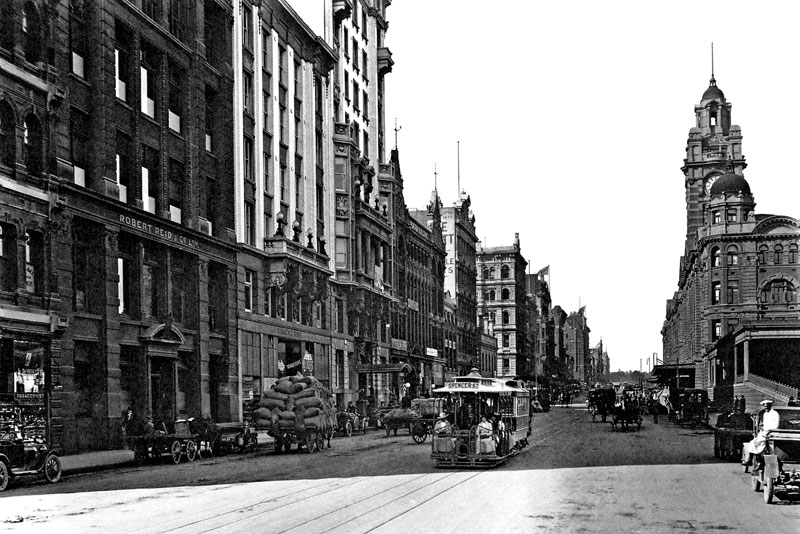 A postcard of the interior Reading Room.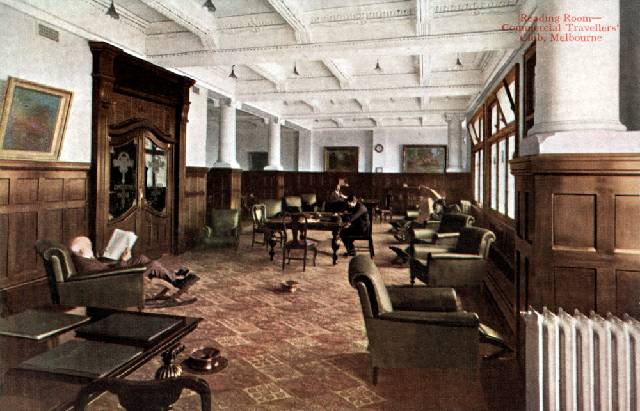 Three of my own below showing the now completed building.