Peter Maltezos
wrote on Tue, 02/07/2013 - 08:13
Text from Walking Melbourne
The National Trust guide to the historic and architectural landmarks of central Melbourne
City Baths
420-438 Swanston Street, corner Victoria Street
In the 19th century, having a bath was infrequent, since it relied on heating water for a portable tin bath – an easier way was to visit the Corporation Baths, built by the City of Melbourne in 1858, which housed numerous baths in private cubicles. In 1904 the present City Baths were built, an exuberant and much loved Edwardian structure, with its distinctive red brick and riot of turrets and domes designed by architects JJ & EJ Clark. It provided separate men's and women's swimming pools as well as private baths, and was sensitively modified and extended to the rear to create a modern fitness centre in 1980 by architects in association Kevin Greenhatch & Gunn with Williams & Fender.
Below, an old image of the City Baths.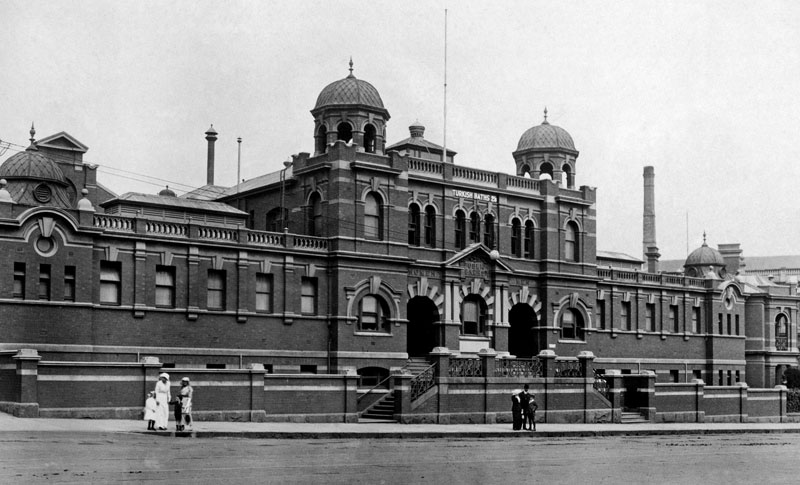 Two of my own shots below.