Peter Maltezos
wrote on Thu, 15/08/2013 - 07:58
CH2 (Council House 2)
218-240 Little Collins Street
2006 DesignInc
CH2 is a visionary new building with the potential to change forever the way Australia – indeed the world – approaches ecologically sustainable design.
On Friday, 1 April 2005, the Green Building Council of Australia awarded CH2 six Green Stars, which represents world leadership in office building design.
The CH2 project is the first in Australia to achieve the six Green Star certified rating, where the minimum rating is one star and maximum is six. This achievement is also significant as the design for the project started prior to the launch of the Green Star Rating System and Green Star – Office Design.
The Green Star Rating System separately evaluates the environmental design and performance of Australian buildings based on a number of criteria, including energy and water efficiency, quality of indoor environments and resource conservation.
CH2 has sustainable technologies incorporated into every conceivable part of its 10 storeys. A water-mining plant in the basement, phase-change materials for cooling, automatic night-purge windows, wavy concrete ceilings, a façade of louvres (powered by photovoltaic cells) that track the sun – even the pot plant holders have involved a whole new way of thinking.
Although most of the principles adopted in the building are not new – using thermal mass for cooling, using plants to filter the light – never before in Australia have they been used in such a comprehensive, interrelated fashion in an office building.
CH2 will add enormous vibrancy to Little Collins Street, with new shops, cafes and pedestrian connections. As it does so, it will strive for a new standard in how buildings can deliver financial, social and environmental rewards.
The rooftop.
Several of my own photographs below.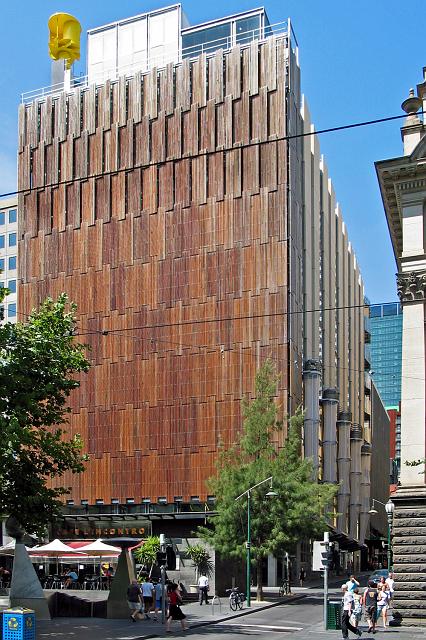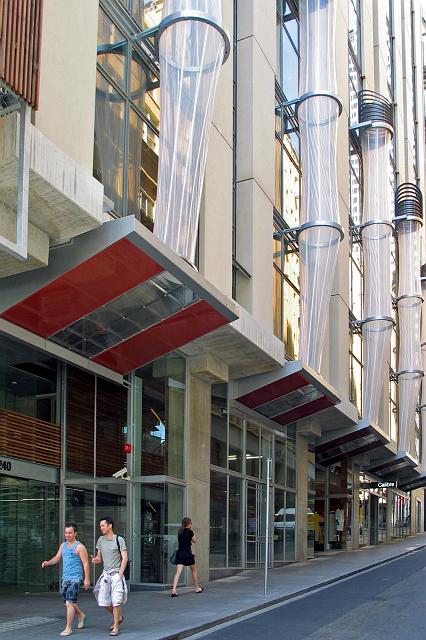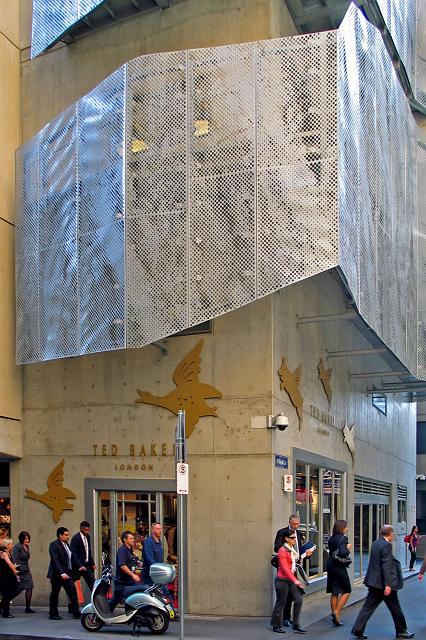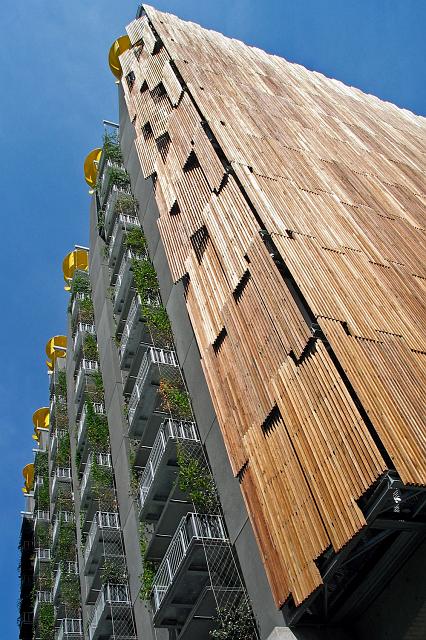 The website:
http://www.melbourne.vic.gov.au/Sustainability/CH2/SeeCH2/Pages/SeeCH2.aspx