Peter Maltezos
wrote on Wed, 10/07/2013 - 09:19
Caledonian Lane
The St Jerome's Laneway Festival used to be staged outdoors in Caledonian Lane.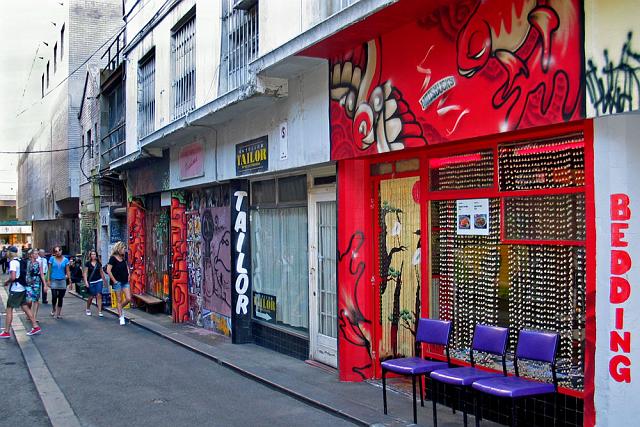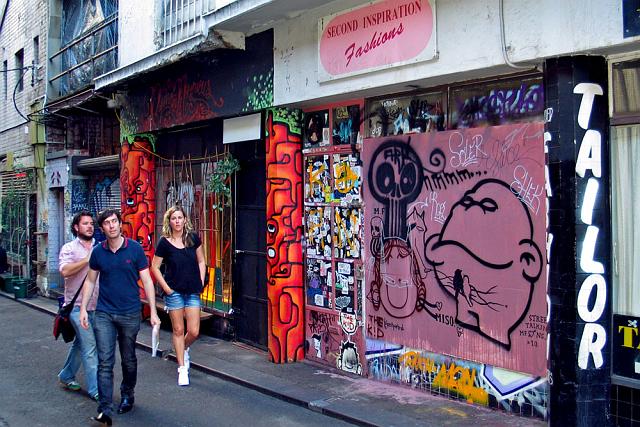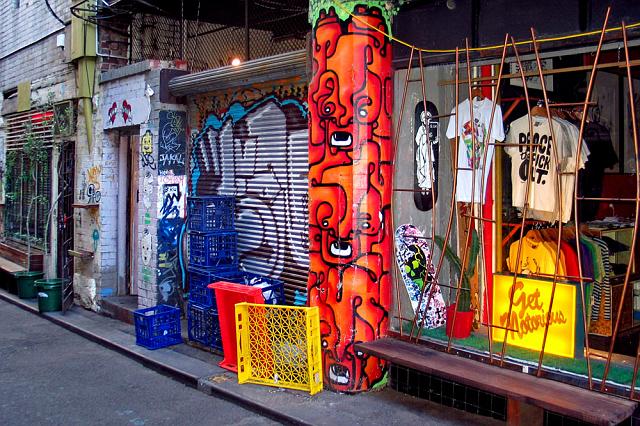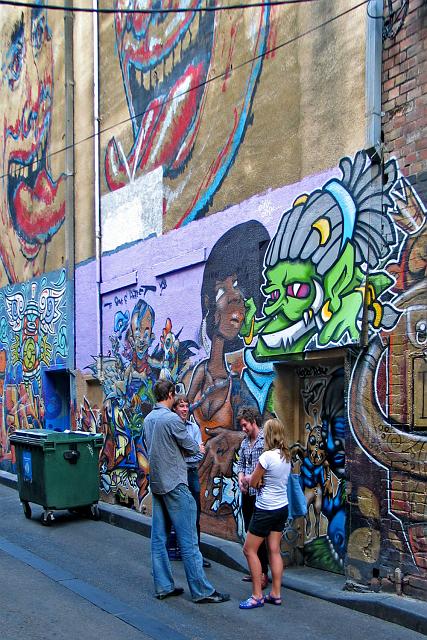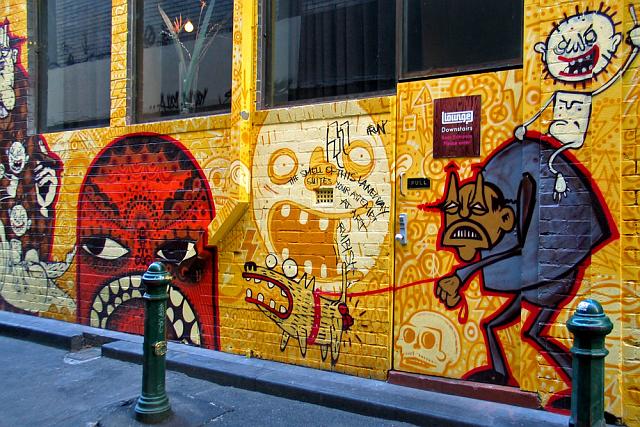 Was probably best known for St Jerome's, now demolished for the Myer/Emporium development.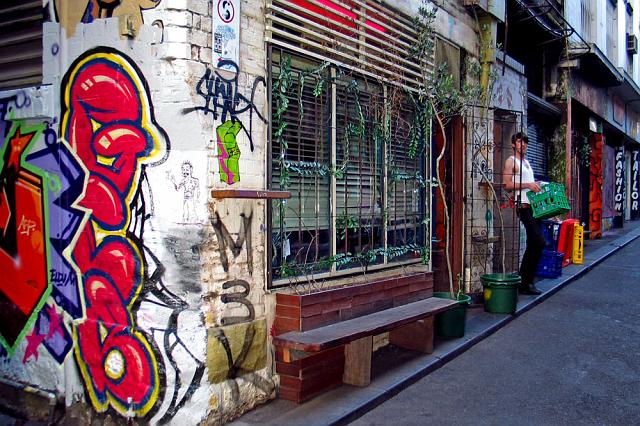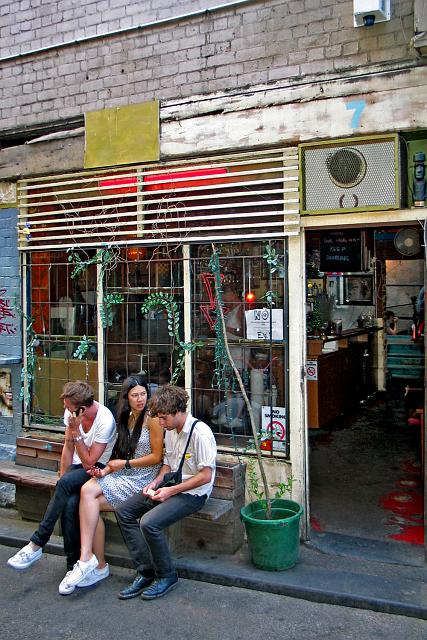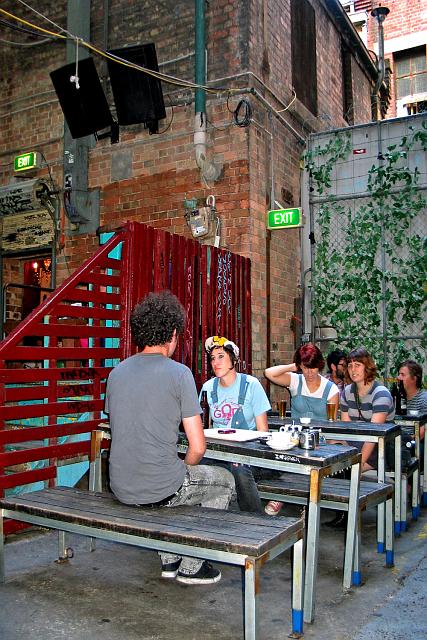 A review of St Jerome's by Mark Davies.
St Jerome's, in a long alley next to Myer, plays innocent cafe during the day. Bring on the evening though, and it ditches the foccacias and goes grunge.
Inside? Super tiny. Barely 8m x 5m, and something you'd expect in the back streets of Paris, not Melbourne. Delightful little piles of clutter, second hand lamps, and beers served by the can.
Push through all that and end up in the courtyard. You'll find a DJ spinning away rockin' tunes, speakers on milk crates, alternative types everywhere, and a vibe that you haven't seen since the Big Day Out.
How it all came together is a mystery to us. St Jerome's is hands down one of the most left field venues ever. It's alternative, drum'n'bass, electro, indie. If you're the chilled type, you'll like St Jerome's as a perfect starting spot.