Peter Maltezos
wrote on Tue, 28/05/2013 - 08:15
Text from Walking Melbourne
The National Trust guide to the historic and architectural landmarks of central Melbourne
Block Arcade
280-286 Collins Street
Melbourne's most opulent and loved arcade was designed by architects Twentyman & Askew for a company associated with the notorious 'landboomer' Benjamin Fink. It replaced the fire damaged Georges Drapers, and was constructed in two sections: the Collins Street leg in 1891 and the Elizabeth Street leg in 1893. The facades are fine examples of High Victorian, combining an impressive gravity with elaboration. Named after the popular term for that section of Collins Street, it was completed just as the land boom collapsed, and did not fill its intended role as a luxury shopping arcade until the 1900s, a role it still maintains. The popular Hopetoun Tearooms has been a favourite for nearly 100 years, and the ornate shopfronts, wide mosaic tiled floor and octagonal hall make this one of Melbourne's most beautiful 19th century interiors.
Two Edwardian postcards below and many of my own shots following.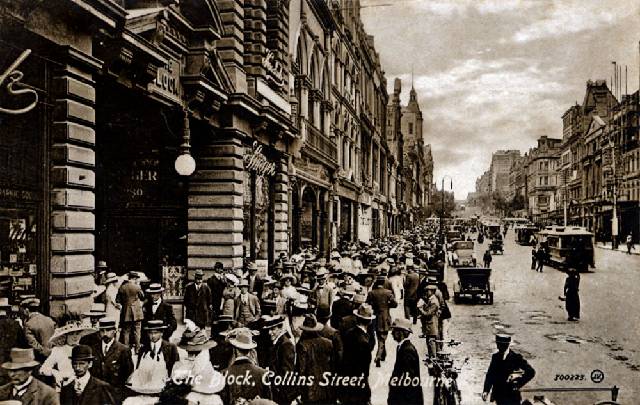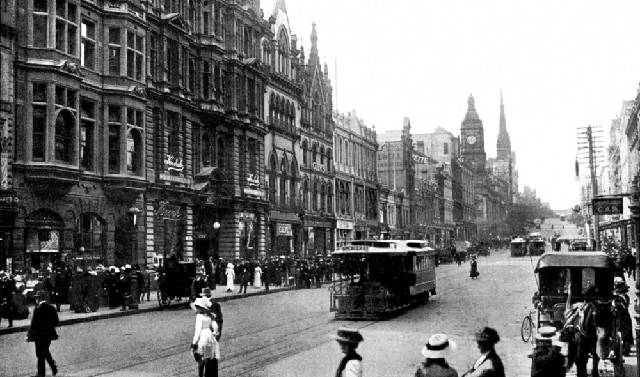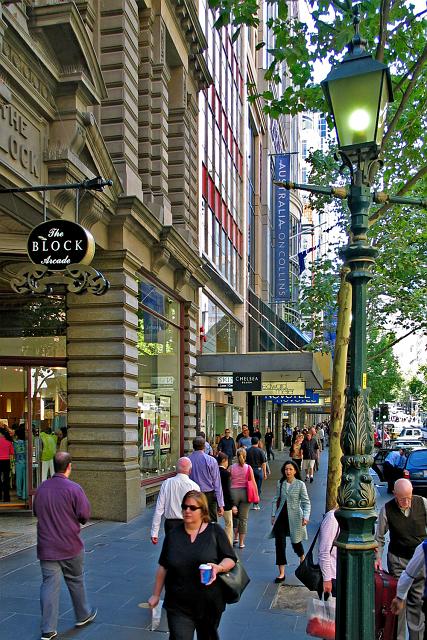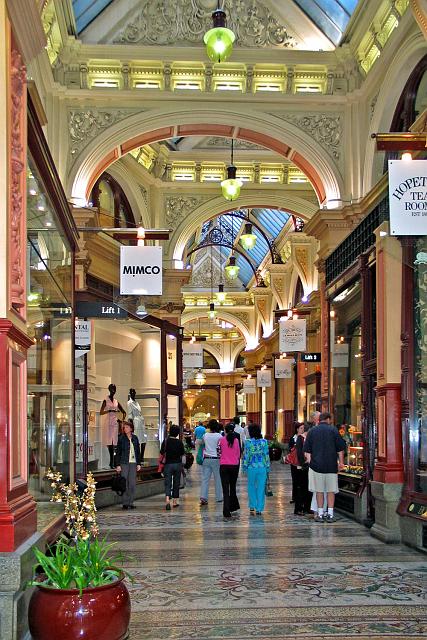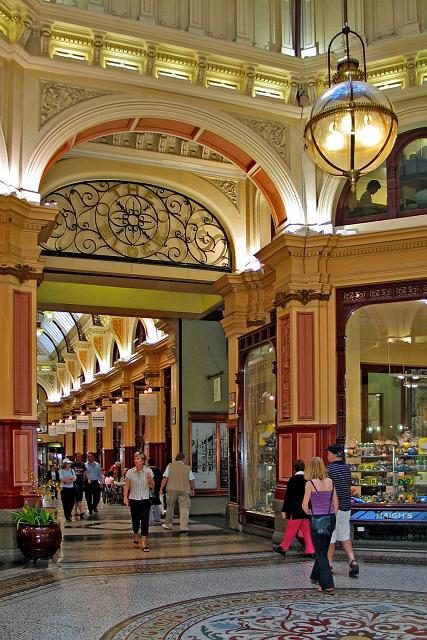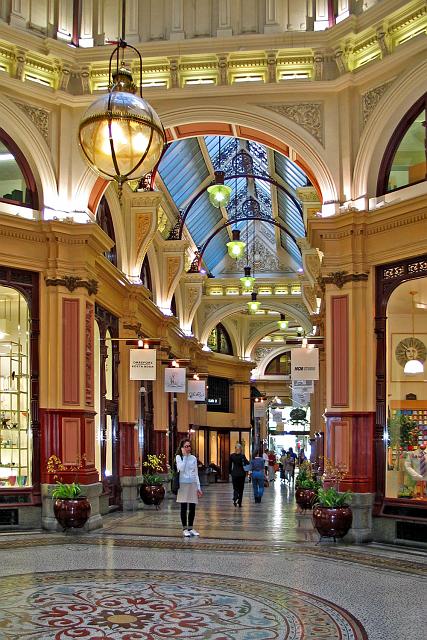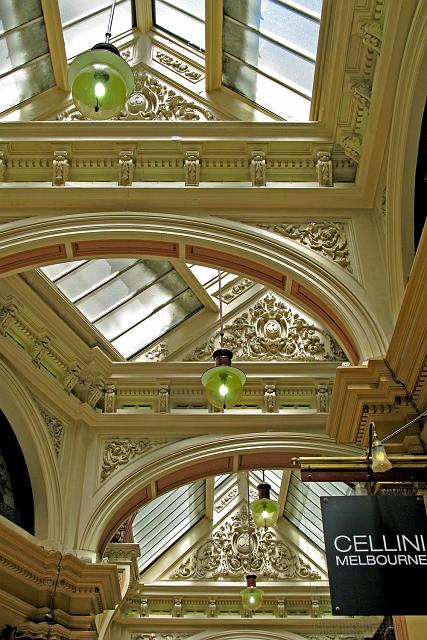 The ceiling of the old Singer (sewing machine) shop below and after, the ornate mirror of the Hopetoun Tea Rooms.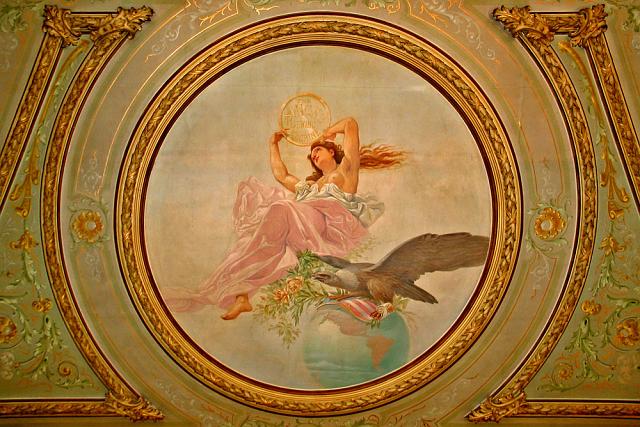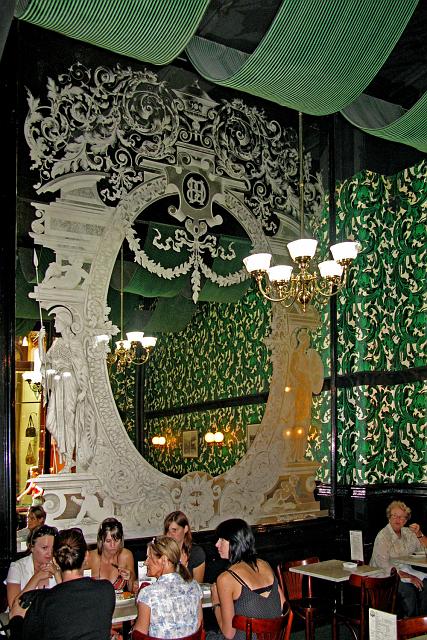 The next two down show the Elizabeth Street façade.