Peter Maltezos
wrote on Tue, 17/09/2013 - 07:47
Bio21 Institute (David Penington Building)
Flemington Road, Parkville
Winner of many building awards.
Quality design, functionality, environmental sustainability and user satisfaction were the key criteria that defined the Bio21 Institute David Penington Building as the overall winner of the prestigious Property Council of Australia's Rider Hunt Award in 2005.
Designed by architects DesignInc and built by Baulderstone Hornibrook, the award recognised the Institute as a showcase of excellence in property developments. Bringing together a balance between function and form the Institute creates a unique work environment mixing research, offices, technology and laboratories all under one roof.
Additional features recognised by the judging panel included the building's high level of adaptability and the contribution it would make to the Victorian economy.
The design and functionality of the Institute's spaces have also provided examples of new methods of research and collaboration and the future of laboratory design.  Industry and institutions looking at developing similar facilities across Australia, New Zealand and Asia have visited Bio21 to learn from our knowledge and experiences.
Closer to home, the Institute represents the University and the broader Bio21 Cluster as the flagship biotechnology facility in the heart of Parkville, bringing together scientists, industry and members of the community.  Popular as a leading venue for a variety of activities, the Institute has hosted milestone events such as the recent Melbourne Model launch, award ceremonies, national and international conferences, distinguished speakers discussing global topics, community awareness and industry engagement  programs.  These coupled with a range of research and development activities such as commercialisation, IP and creativity workshops provide Institute members the opportunity to add breadth to their disciplinary knowledge and skills.
In its first year of operation, the Bio21 Institute David Penington Building received an additional three awards including the Property Council of Australia's Category Award for Public Buildings, the Royal Australian Institute of Architect's Margaret Mahony Award for Interior Architecture and the Science Industry Australia's Laboratory of the Year Award.
Several of my own photographs below.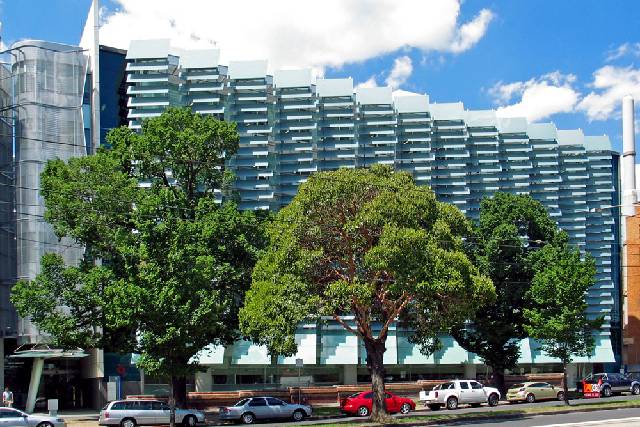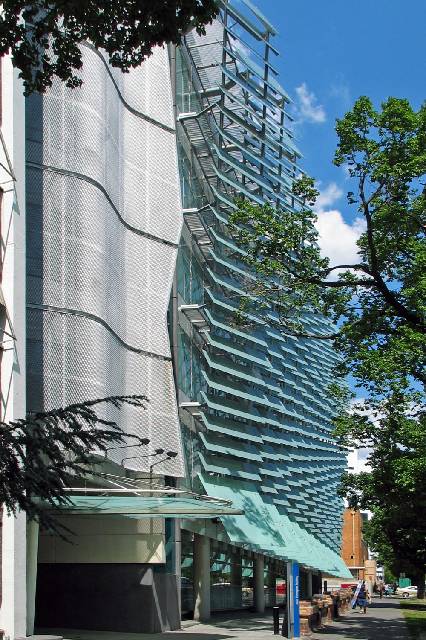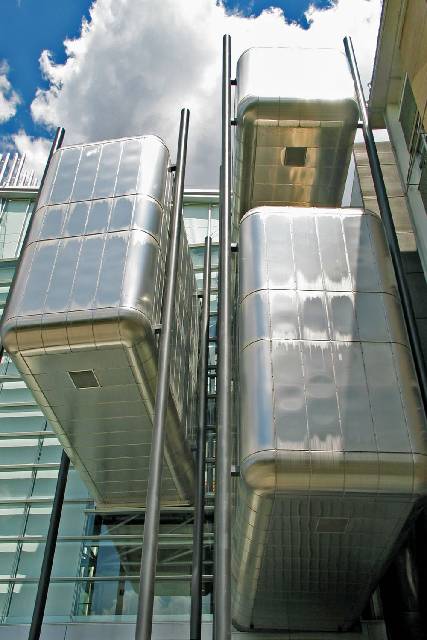 The interior below.