Peter Maltezos
wrote on Sat, 27/04/2013 - 11:04
Text from Walking Melbourne
The National Trust guide to the historic and architectural landmarks of central Melbourne
Australian Catholic Assurance (ACA) Building
112-118 Queen Street
Designed by Hennessy & Henessy and completed in 1937, this is one of the most attractive examples of the Moderne in Melbourne, with its concrete-derived 'Benedict Stone' cladding in pink, Jazz Moderne decoration, vertical fins, and a central tower thrusting above the 132ft height limit.
Below, postcard of Queen Street with the ACA building dominating the view.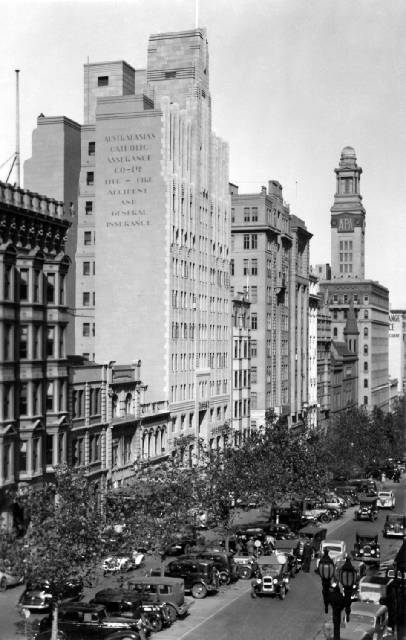 Two of my own photos below.