Peter Maltezos
wrote on Thu, 04/07/2013 - 08:01
333 Collins Street (former CBA banking chamber)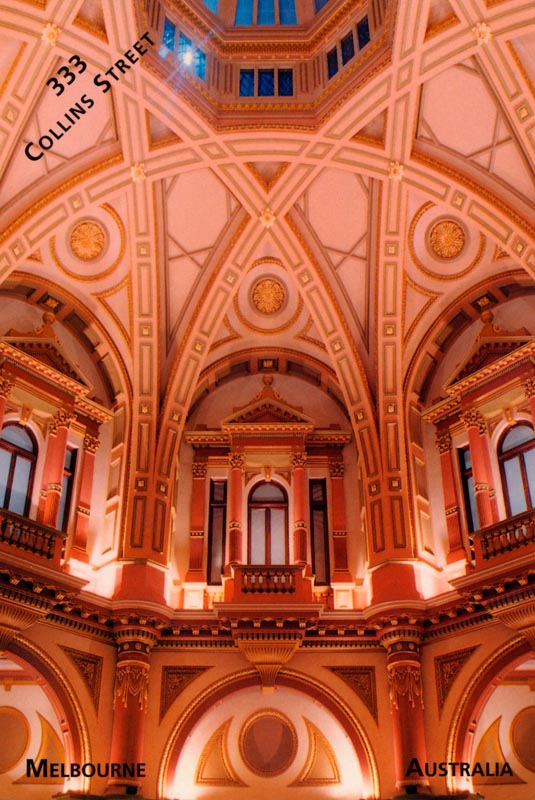 Postcard available at 333 Collins Street.
Extracts from Melbourne Architecture and Walking Melbourne.
Built in 1990, Nelson Architects International and Robert Peck von Hartel Trethowan Pty Ltd.
A late example of American Postmodern Classicism in Melbourne, the tiered and domed profile of 333 Collins Street recalls the 1920s Skyscrapers of New York.
At ground level, large bracket light fittings and luscious marble floors continue the tradition that such buildings were to be regarded as temples of commerce.
The abstracted tripartite façade sits comfortably in Collins Street, while inside can be found Lloyd Tayler and Alfred Dunn's fully restored Baroque Revival dome of the Commercial Bank of Australia (1891).
The crossed rib dome inspired by Italian Baroque and Moorish precedents, is considered one of the great Victorian era interiors of Melbourne, and was narrowly saved from demolition in the 1970s following public opposition led by the National Trust.
It was built for the Commercial Bank of Australia, and completed just as the 1880s financial boom collapsed – the bank had to close its ornate cast iron gates in April 1893 for a time to keep out desperate depositors at the height of the crisis.
The original façade of the building was refaced in 1939, in turn replaced by the current podium level stone façade, the central section of which is a simplified version of the 1893 original.
A render of the original CBA Bank.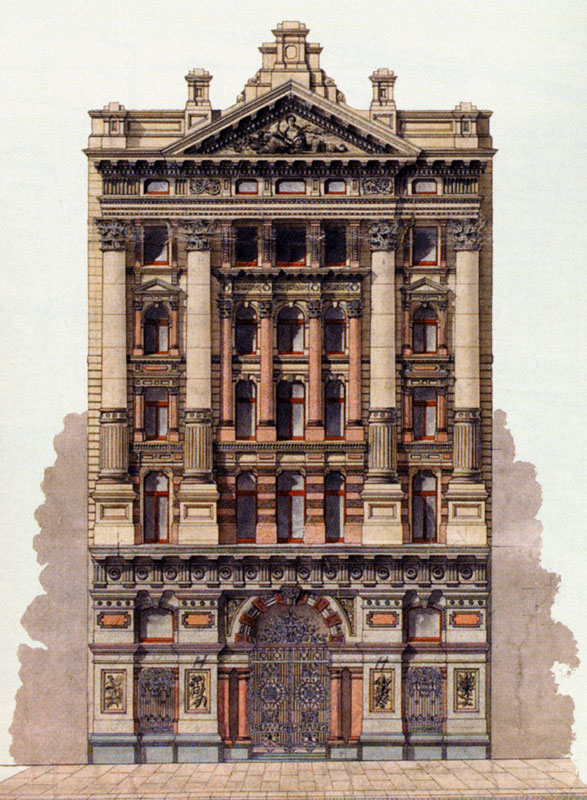 One can see the original building in the photograph below, 3rd from right.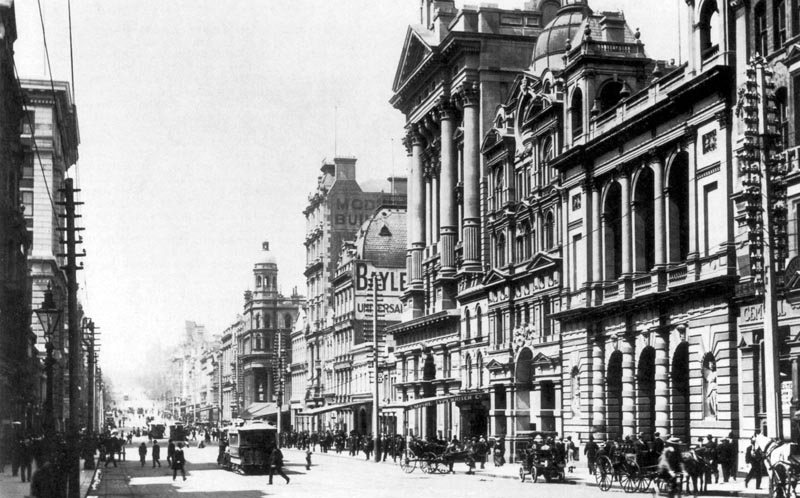 The refaced building is seen in the photograph below, 8th from left.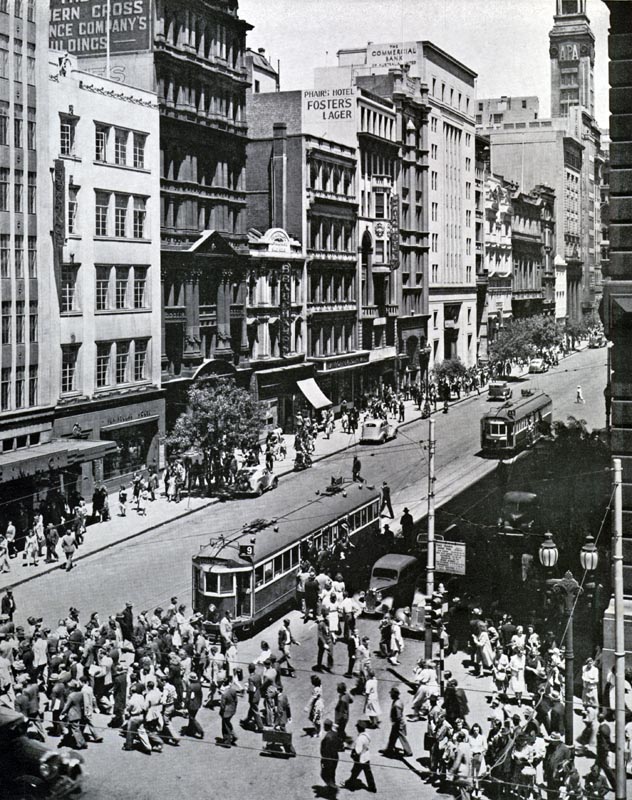 Below and the next six after that are my own shots showing 333 Collins Street at street level, inside and outside.