Peter Maltezos
wrote on Mon, 01/07/2013 - 07:57
1984-85 Sesquicentenary of Melbourne and Victoria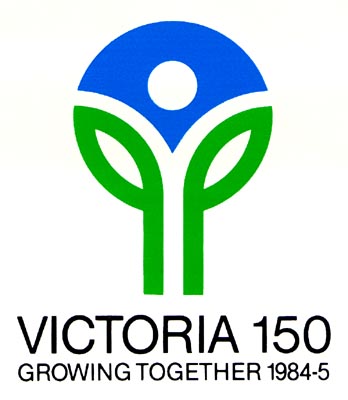 The Royal Botanical Gardens were restored and The Westgate Park is established. Both the Museum of Australian-Chinese History and the former and now demolished Australian Gallery of Sport were built. Westpac donated a 50 metre flagpole which now flies the largest flag in Victoria at the Haymarket roundabout and Myer erected a temporary arch on Swanston Street next to Princes Bridge.
We also saw the temporary closure and greening of Swanston Street that drew crowds of half a million people and gave rise to The Swanston Street Walk concept that we now have realized.
Jennings also unveiled the Southgate development to coincide with the sesquicentenary celebrations.  It was completed years later with a completely different design.
The Australian-Chinese Museum.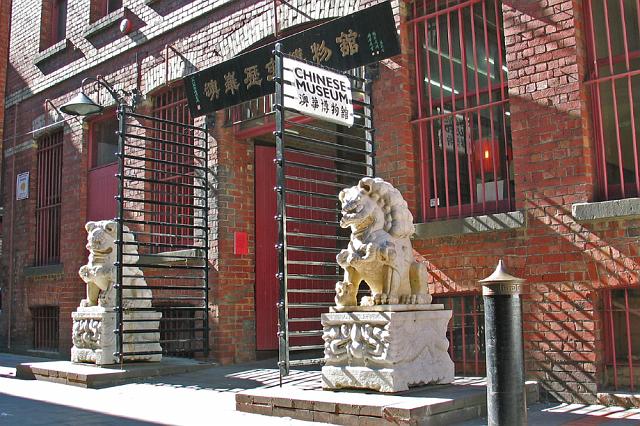 The Australian Gallery of Sport.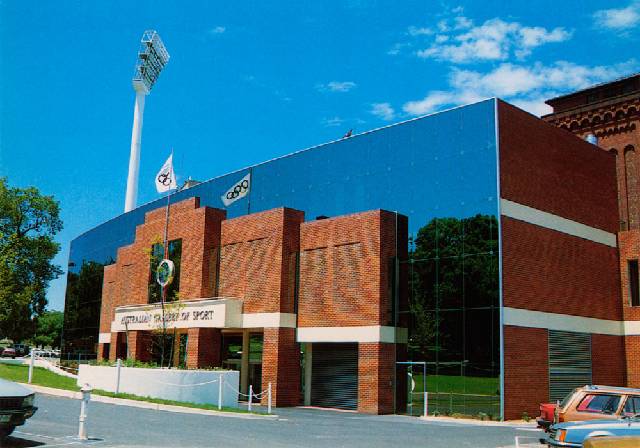 The Haymarket flag.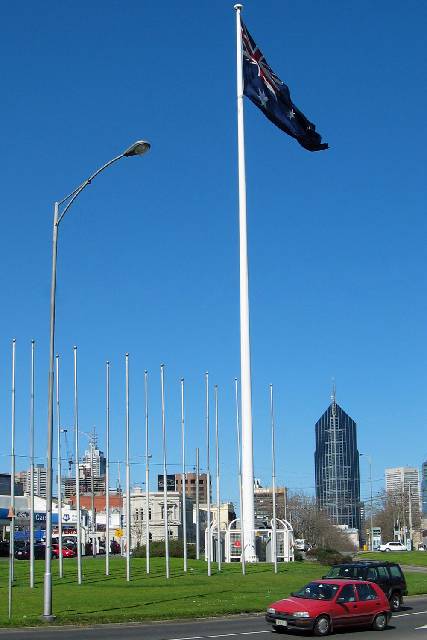 The Myer Arch on Princes Bridge.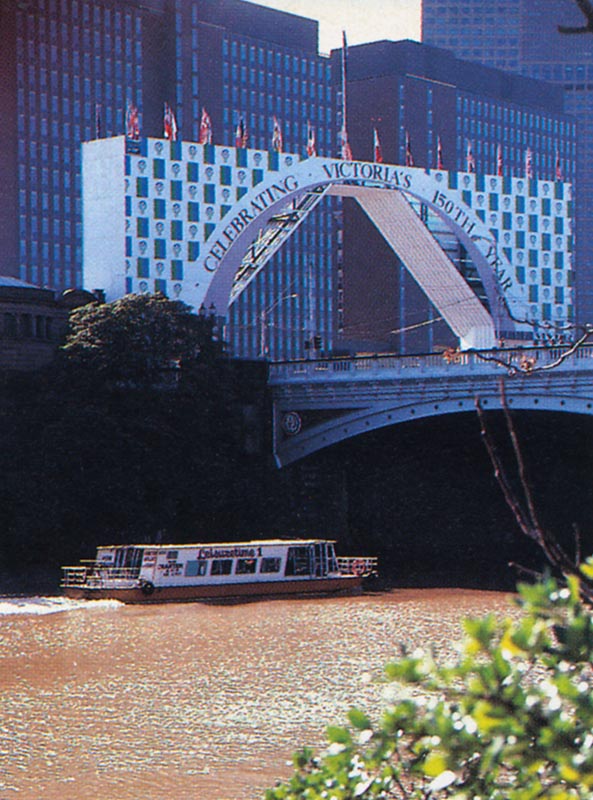 Parade down Swanston Street.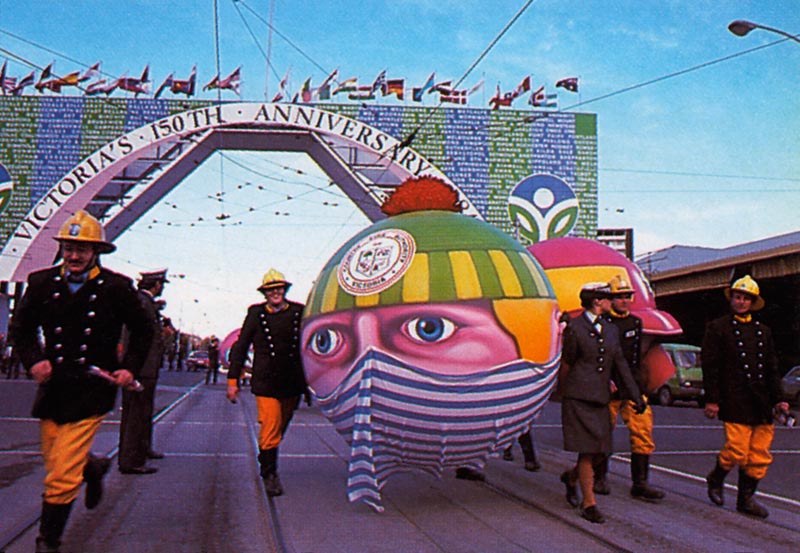 Stamps released to mark the occasion.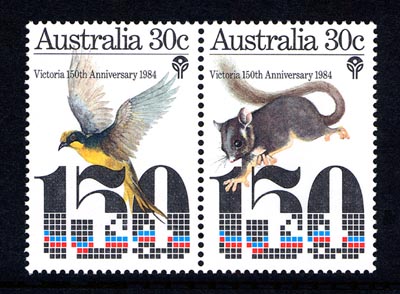 Southgate proposal.