Peter Maltezos
wrote on Fri, 05/07/2013 - 09:24
Text from Walking Melbourne
The National Trust guide to the historic and architectural landmarks of central Melbourne
101 Collins
89-105 Collins Street
Designed by Denton Corker Marshall and completed in 1990, this slick tower with its projecting square window bays and rooftop mast is one of a distinctive group of landmark Postmodern office towers begun in the late 1980s. The foyer was designed separately by New York firm Johnson Burgee, headed by noted Postmodernist Philip Johnson; with its oversize columns and acres of marble and gold leaf, it is Melbourne's major monument to 1980s extravagance. Johnson Burgee added the freestanding columns to the entrance that sit so oddly with the strictly gridded yet subtly varied DCM designed façade.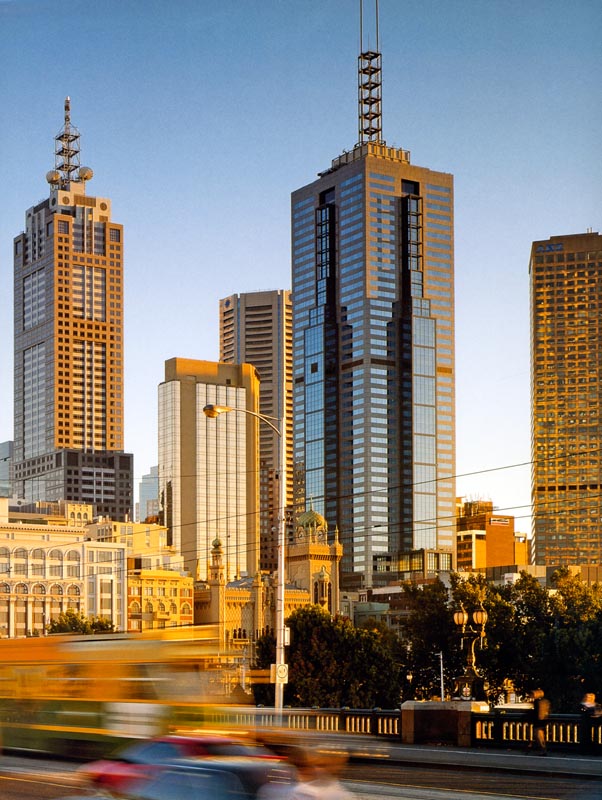 Above, we see how 101 Collins looks from Princes Bridge, and below, an early different looking design proposal.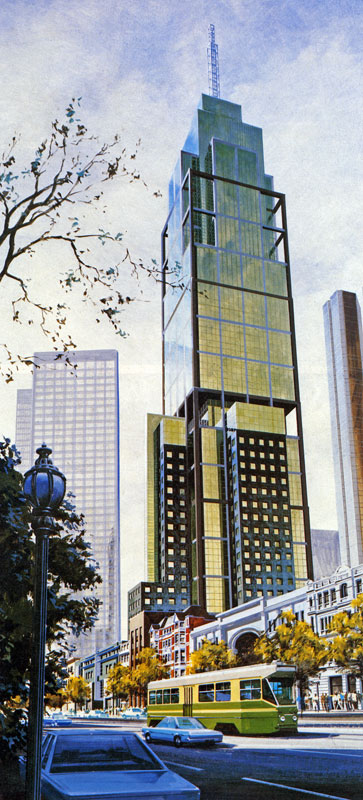 Below, a postcard featuring 101 Collins.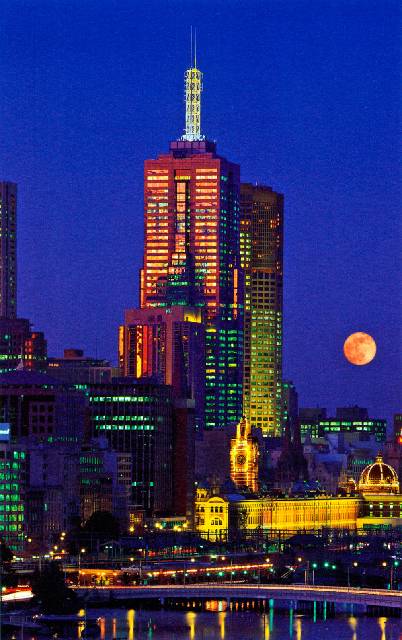 THe following are several of my own shots of 101 Collins.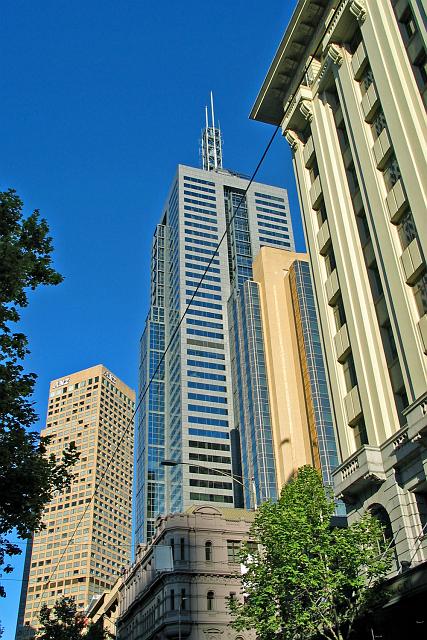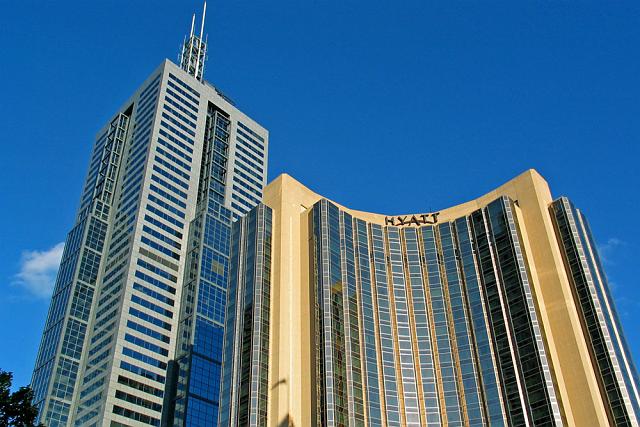 Above and next two, the interior.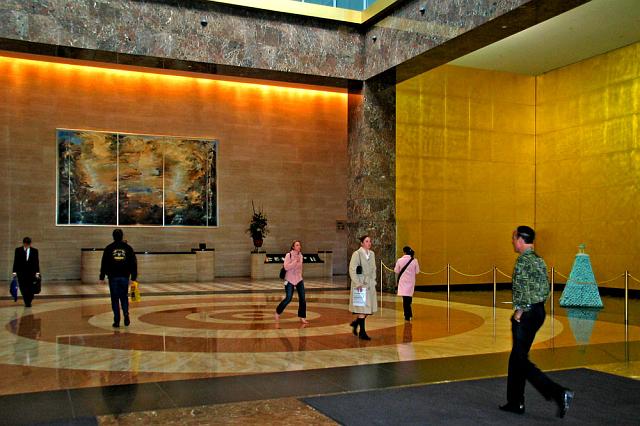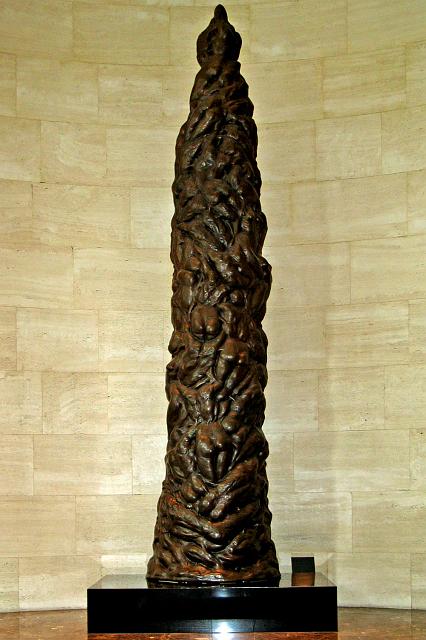 Postcard showing Melbourne's eastern cluster featuring 101 Collins.