10 'live/work' apartments listed in Byron Bay
10 'live/work' apartments listed in Byron Bay
10 one bedroom live/work styled apartments have hit the Byron Bay market.
The Habitat concept apartments come with $800,000-$830,000 price points.
Situated at 28-50 Parkes Avenue, the units are designed to give people the option to live above a flexible space in which they can manage and run a business.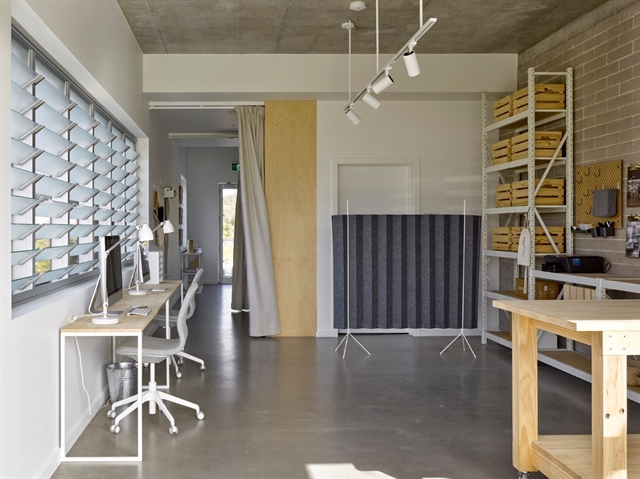 Mr Fraser Williams-Martin of DFJ Architects, said "we've designed the apartments to have a contemporary warehouse feel, allowing you to live upstairs and work downstairs.
"The area itself is a hub of small businesses and these properties are ideally suited to young and creative entrepreneurs"
"The design is based on European models and really is revolutionary, especially when it comes to a regional town like Byron."
Ray White Byron Bay Sales Associate April Nicolson said "the 'Habitat' site is a progressive, all-encompassing destination only five-minutes from the beach, and a 10-minute cycle to town."
"Residents have access to all exclusive facilities including pools, park and recreation area, award-winning restaurant Barrio and professional meeting spaces in the main commercial precinct."