Slow growth Sunbury, Victoria's cheapest weekend sale
Slow growth Sunbury, Victoria's cheapest weekend sale
There were just the 44 Victorian auctions reported to the REIV on the AFL grand final weekend, with 28 selling. 
Sales ranged between $300,000 at Sunbury to $1.96 million at Mount Waverley.
The cheapest at Sunbury, was a two bedroom house (below) last sold at $274,500 in April 2013.
Its sale price reflected 3.6% annual price growth over the two plus years. The REIV had regional Victoria annual growth at 6.3% almost double over the year to June.
The Barry Plant agency was giving $285,000 to $315,000 price guidance. 
The house had been up for rent at $290 a week recently, reflecting a 5% gross rental yield, slightly down on the $300 weekly asking rent in 2013.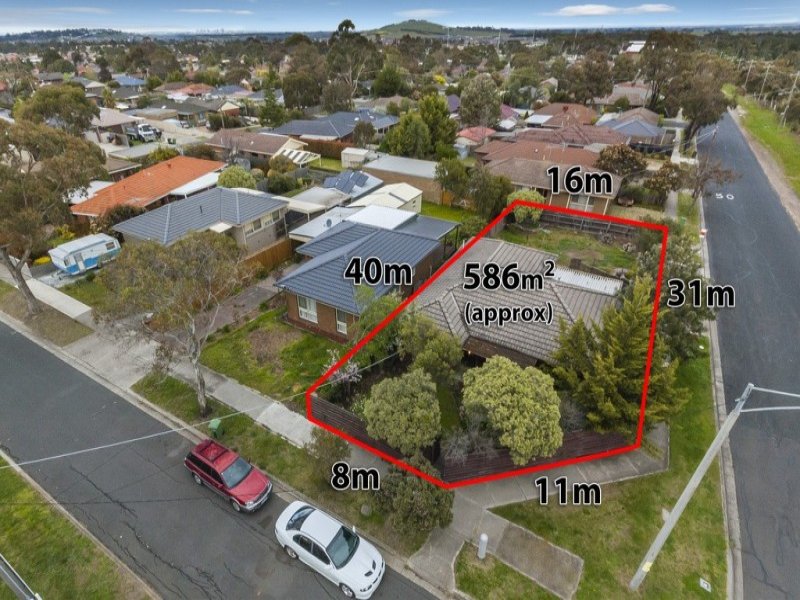 The Mount Waverley top weekend seller was a new house offering, with the nearby three-bedroom home at 52 Lechte Road, Mount Waverley sold for $1,600,000 by Fletchers as second highest price.
Despite the local sporting attraction, it was a weekend when the Chinese were out happy to snap up property. Like all things golden, the Golden Week holiday in China – in the first week of October – is considered a lucky time to buy a property.
This wasn't to deny September didn't see strong sale with a host of top prices paid across Mount Waverley.
A four-bedroom house on 4097-square-metre at 35-37 Regent Street sold at an undisclosed $6 million plus price record for the City of Monash.
The property had passed in at $5.55 million and sold to a developer soon after the auction.
A new townhouse price record for Monash was registered when a newly-built four-bedroom townhouse at 5A Billing Street sold privately for $2.45 million. The mirror image next door 5B has been scheduled for October 17 Jellis Craig auction.
The second most affordable property reported sold at the weekend was a four-bedroom home at 74 Ballan Road, Werribee sold for $325,000 by LJ Hooker Werribee.
The REIV advised top three auction sales suburbs in the month of September were Reservoir (55 sales), South Yarra (46 sales) and Richmond (42 sales).
TOP 5 HOUSES

1. 6 Pinewood Drive, Mount Waverley $1,960,000
2. 52 Lechte Road, Mount Waverley $1,600,000
3. 200 Manningham Road, Bulleen $1,280,000
4. 33 Bowen Road, Doncaster East $1,035,000
5. 2 Calrossie Road, Blackburn South $960,000

TOP 5 BARGAIN HOUSES

1. 303 Gap Road, Sunbury $300,000
2. 74 Ballan Road, Werribee $325,000
3. 19 Betula Street, Doveton $410,000
4. 8 Simpson Drive, Dandenong North $505,000
5. 13 Brolga Avenue, Chelsea Heights $533,000


TOP 5 APARTMENTS

1. 2/20 Kerry Parade, Mont Albert North $910,000
2. 3/3 Myrtle Road, Canterbury $837,000
3. 17/135 Brighton Road, Elwood $796,000
4. 215/9 The Arcade, Docklands $590,000
5. 803/8 Marmion Place, Docklands $482,000
Source REIV