Stellar 25% price growth amid see-sawing Sydney auction success as cooling forecast comes for late winter vendors
Stellar 25% price growth amid see-sawing Sydney auction success as cooling forecast comes for late winter vendors
Sydney's preliminary weekend auction success rate bounced up to 83%, but the revised figure for last weekend dipped to 77%.
The revised 77% figure was the lowest for the year, down 3% on the preliminary 80% on the initial June 11 result.
Sydney prices ranged from $420,000 to $4.7 million in the July 18 weekend results which covered 498 of the 605 listings.
Sydney's cold auction day came as the city recorded its busiest ever July auction day.
Top sale was a $4.7 million suburb record (above and below) for a seven-bedroom Dorking Road, Cabarita 865-square-metre waterfront property traded just 11 months ago for $3.8 million. 
Nothing much done at the home since last August when sold via expressions of interest, other than 25% plus annualised price growth. It had failed to sell at its $4 million plus hopes at May 2014 auction.
The August 2014 sale was on delayed settlement terms, with the sale finalised in December last year, Property Observer gleans.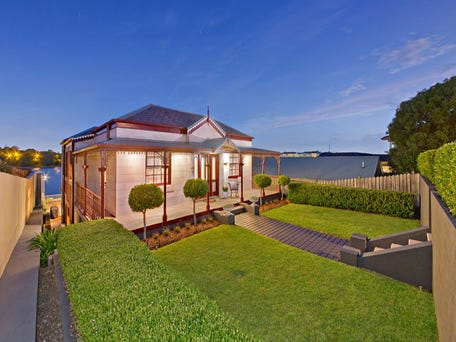 It was marketed with $4 million plus price guidance this time around.
The buyers, who came from Five Dock, saw the property mid-week for the first time.
SPOT THE DIFFERENCE: THEN AND NOW.
Most expensive

 
Sydney
53 Dorking Rd, Cabarita NSW 2137, 7 br House, Devine Real Estate
$4.7m
Melbourne
15 Glencairn Av, Camberwell VIC 3124, 5 br House, Jellis Craig
$3.35m
Adelaide
16 Williams Av, Dulwich SA 5065, 4 br House, Harris Real Estate
$1.21m
Brisbane
4 Oxford St, Paddington QLD 4064, 3 br House, Paddington Real Estate
$1.485m
Canberra
17 Truscott St, Campbell ACT 2612, 5 br House, Peter Blackshaw 
$1.292m

Most affordable

 
Sydney
2/49-51 Davis Rd, Marayong NSW 2148, 2 br Townhouse, HAR Unlimited
$420,000
Melbourne
45/92 Grey St, St Kilda VIC 3182, 1 br Studio, Pride Real Estate
$180,000
Adelaide
3 Winkle St, Elizabeth Downs SA 5113, 3 br House, ELD Playford
$141,000
Brisbane
6 Driftwood St, Crestmead QLD 4132, 3 br House, REMAX First Choice Community
$235,500
Canberra
3 Cosgrove St, Curtin ACT 2605, 2 br House, Peter Blackshaw Real Estate
$452,500
"Although clearance rates have been falling recently reflecting the typical seasonal effect of winter, listing numbers however have been heading in the other direction," APM senior economist Dr Andrew Wilson noted before today's results.
Sydney hosted 605 auctions which was ahead of last weekend's 550 and significantly higher than the 410 auctioned over the same weekend last year. 
Auction listings in Sydney are tracking 50 percent higher so far over July compared to last July over the same period, with numbers set to rise sharply over the final two weekends of the month. 
"July auction listings are looking more like spring and autumn market activity reflecting heady confidence by sellers in the still strong Sydney market," Dr Wilson said.
The Cooley Auctions clearance rate was 83% today selling 45 of 54.
Shane Oliver, head of investment strategy and chief economist at AMP Capital, suggested the APM 
clearance for Sydney of 83% would become 81% after late results - "trending a bit softer, but still strong and up on year ago."
Auction Results
City
Clearance rate
Number listed
Number reported auctions
Number sold
Number w/drawn
Total value sold (million)
Auction median houses
Auction median units

This week

Saturday, 18 July 2015

Sydney
83.1 %
630
476
414
22
$398.8
$1,240,000
$770,000
Melbourne
77.6 %
650
497
387
2
$250.0
$805,000
$522,500
SOURCE APM