Steve Waugh sells Alfords Point
Steve Waugh sells Alfords Point
The former cricket champion Steve Waugh and his wife Lynette paid $56,000 for their 1515 sq m Alfords Point building block in 1986, two years after the start of his first-class cricket career.
The right-handed batsman, and a medium-pace bowler married Lynette in 1990.
This weekend the Federation-style home fetched a record $1.9 million, close to double CoreLogic RP Data's median house price in Alfords Point of $1 million.
It sold through Matt Debreczeni at Ray White Menai. The Sutherland Shire suburb went past $1 million in 2000, with its record sitting at $1,685,000 since earlier this year, some four years after a nearby $1,611,000 sale.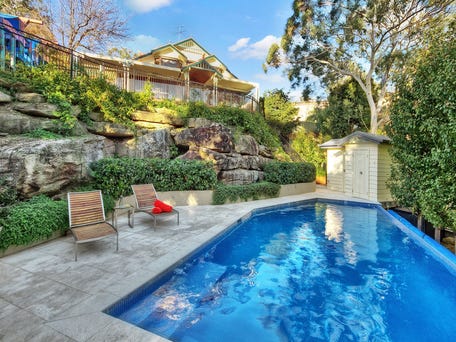 CoreLogic RP Data pus its median house price a just over $1 million for the first time.
Bordering Mill Creek Reserve, the grand Alfords Point home has a resort style pool area.
They are off to a beachfront property in Cronulla which cost $4.275 million in 2013. It had been listed with $4.8 million hopes.
The former test captain bought it from the Ibbotson family who bought it from the Crompton family for $925,000 in 1994.
No one watching at the ground or on television will ever forget his last game on the SCG.