Second Surry Hills skinny terrace auction result suggests Sydney shedding its price exuberance
Second Surry Hills skinny terrace auction result suggests Sydney shedding its price exuberance
Last month 29 Terry Street, the so-called Surry Hills skinny terrace, sold under the hammer for $965,000 to a Chinese investor.
Today the neighbouring 31 Terry Street - listed trying to match or better that result - was passed in at $805,000.
It too is a two-storey terrace with a 2.85 metre width, a land size of 38 square metres and an internal size of 48 square metres.
Listing agent, Wiseberry's David Cradock said next door was a good benchmark, but after today's auction told Property Observer the neighbouring price had "stunned" the market. It is now for sale at $949,000.
The weekend's initial auction clearance rate was 82%, according to Australian Property Monitors, the fourth consecutive weekend with a weakening success rate. Pymble had the top house price at $4.7 million and Liverpool the cheapest apartment at $338,000.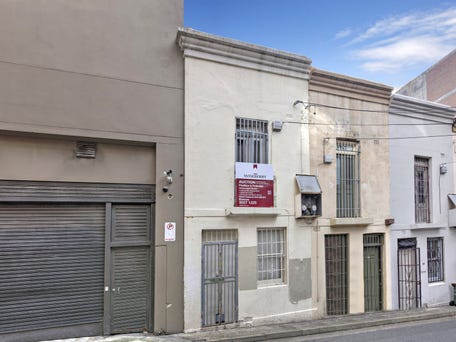 The terrace was last sold in 2001 for $299,000. In January 2013, the home had a weekly asking rental price of $460.
Council rates are $789.60 p.a and water rates are $940 p.a.
The current $460pw rental was suggested as having potential of $600pw with renovation.
The narrow 1870s Sydney terrace is located near Central Station between Foveaux Street and Kippax Street.
A renovated 38 square metre terrace three doors away sold at $633,000 in May two years ago.
Another Surry Hills weekend offering sold through Cooley Auctions for $1.2 million when offering by Charles Touma at Belle Property. It was a renovated 1890s Victorian terrace on a 103 sqm parcel (below) at 79 Goodlet Street.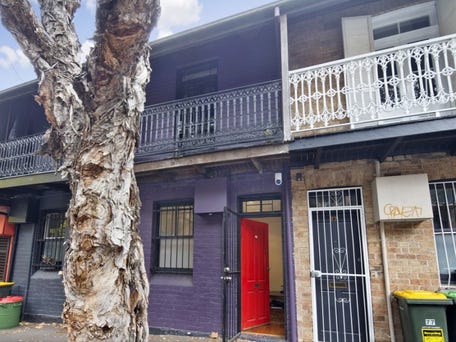 The two bedroom Goodlet Street offering with 80 sqm space sold at $760,000 in 2009. It had been up for rent at $770 a week in early 2014.
There were strong results out west with auctioneer Rob Trovato securing the sale of a development site offering (below) at 60 Blaxcell Street, Granville for $1.575 million.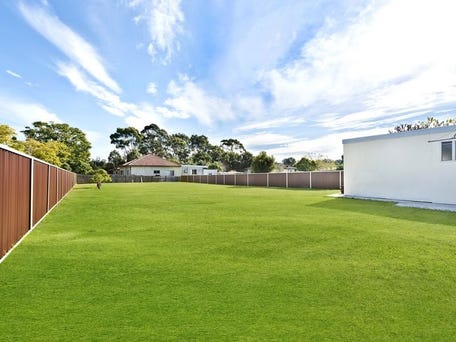 There were 40 plus registered when offered through Soon Tee at LJH Granville.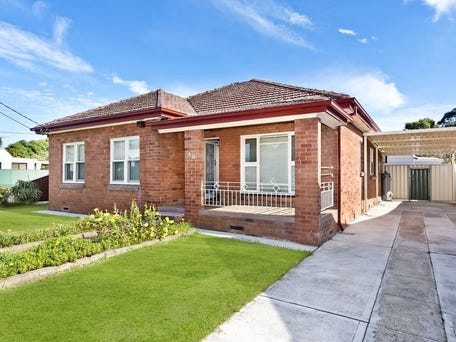 The four bedroom brick veneer 1950s home sat on a huge 1052 sqm corner block of land with 16 metre frontage. It last traded in 1996 a $212,000.